Corporal Charles S. Sprague
Fifth Iowa Volunteer Infantry
Fifth Iowa Volunteer Cavalry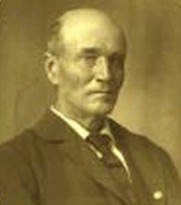 Three different Spragues transferred from the Fifth Iowa Infantry into the Fifth Iowa Cavalry to join the single individual by that name who had begun his military career in the mounted branch of the Union Army. Two of the men were brothers, but it does not appear that Charles Samuel Sprague was related to his comrades.
Charles was twenty-two when he enlisted in Company F as a musician on July 15, 1861. He was promoted several times, to Fifth Corporal on October 21, 1862, Fourth Corporal on October 21, 1862, Second Corporal on February 24, 1863, and finally, First Corporal on July 17, 1864.
A resident of South English, Iowa, he had been born in Ohio. Charles transferred with many of the veterans from the Fifth Iowa Infantry into Company G of the Fifth Iowa Cavalry. There he served beside his two fellow infantry veterans, Corporal Hela Sprague and Private Heman Sprague. A year later, on August 11, 1865 he mustered out with the rest of the regiment at Nashville, Tennessee.
We are grateful to Shirley Reed, proud great-granddaughter of Corporal Sprague, for the photograph.