Sergeant Madison J. Bryan
Fifth Iowa Volunteer Infantry
Fifth Iowa Volunteer Cavalry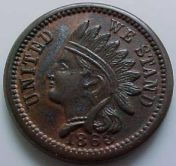 Madison James Bryan (called "Mattie") was born December 28, 1844 in Delaware County, New York. He spent his early youth in Geauga County, Ohio, and accompanied his family to Buchanan County, Iowa about 1853, when he was nine. They lived on his parents' farm near Independence and the town of Quasqueton, which was founded in 1846 beside a wagon train route.
His was of the generation that fought in the Civil War, and he lived to know of the Spanish American War and the First World War, in which the husband of at least one of his grandchildren served.
His childhood was not without loss, as in 1855 his family lost both his eight-year-old brother, and a newborn baby. His mother, Sarah Rockwell Bryan, died during a terrible snow storm which occurred on January 15, 1861. She had given birth to her ninth child a month earlier. Newspaper accounts of the snowstorm relate how people were cut off from communication… "the citizens, anxious and impatient for news from Charleston and Fort Sumter, speculated and conjectured and over which, even before the flag and Fort Sumter had been fired upon, Buchanan County patriotism glowed at a white heat…"
In the summer of 1861, seventeen-year-old Madison Bryan enlisted in the Fifth Iowa Volunteer Infantry, lying about his age to do so. (A precedent he set for his younger brother Private Oscar Bryan.) Their parents must have proudly, but fearfully have awaited each piece of news from the front during the year their three sons faced enemy fire.
Madison served four years, and was home once in the spring of 1864 for a month-long furlough, prior to the transfer of the "veterans" into the Consolidated Fifth Iowa Cavalry. He was promoted to Eighth Corporal in July 1863. Before the end of the year, he had risen to the prestigious rank of First Sergeant. In August of 1864, he transferred to the Cavalry regiment as Second Sergeant of Company G. Regimental records still indicated that he was nineteen, but now they were correct.
Prior to mustering out at Nashville, at the war's end, Madison was entrusted with the crucial position of Company Commissary Sergeant, a role he fulfilled for the final five months of the conflict.
The following words from the History of Buchanan County, Iowa 1842 to 1881 describe the homecoming of Madison and his Fifth Iowa Infantry comrades to Independence during their 1864 furlough:
The 'veterans,' numbering about thirty, had already re-enlisted, and had returned, after an absence of nearly three years, to spend a furlough of thirty days with their families. The citizens of the county seat, and the friends of the men from all parts of the county who met them at this place, united to make their reception an expression of the warm admiration which was every-where entertained for them. After the reception at the depot, and the address of welcome, they were escorted by a large concourse of people to the court house, where, as in Dubuque, a table had been spread and was served by fair hands; where culinary art and refinement of taste had done their utmost to please the eye and tempt the palate. To honor the brave men, who were the guests of the people of the county, and to charm them into a brief forgetfulness of the hardships through which they had passed during those years of absence, was the one impulse that swayed the entire community.
While he was home an article in the Independence Conservative (dated April 12, 1864) listed him among the "returned heroes," identifying him as an "Orderly."

Following the war, he married a neighbor girl, Georgetta Washburn, on November 28, 1866. Her brother Private Stephen Washburn had served with Bryan in Company E of the Fifth Iowa Infantry. Madison began farming in Buchanan County, near the farm of his father. Eventually he obtained a land grant for 159 acres in Grand Prairie Township, Nobles County, Minnesota near the town of Ellsworth, which is near the Iowa and South Dakota borders. Many Civil War veterans settled in that area, using their land grants.

Two other brothers, Lawson and Breeze Bryan, settled in Rock County, which is directly west of Nobles County. A sister and the youngest brother remained in Iowa. Later, his father and his second wife moved to the town of Ellsworth to be near his children and their families.

Madison prepared the prairie for cultivation, built his farm, and farmed from 1873 until about 1898. He and Etta had four children: Cora, born in Iowa in 1867, Charles, born in 1871, Lucille, born in 1881, and Mattie, born in 1884. Cora and Charles later lived in Iowa, Lucille moved to Washington, and Mattie to North Dakota.

Like many soldiers, Madison's health was impaired during the Civil War. His pension documents cite rheumatism, digestive problems and an "anesthesia" of his left arm and leg. In 1885, when he was forty-one, Madison's health began to decline, which may not have been entirely related to the war. He endured a series of health crises, each progressively worse until he was totally disabled. In 1891 he was 46 years old, 5'11 1/2 " in height, 153 pounds. Madison said he contracted rheumatism sometime in 1864 while at Gravelly Springs, Alabama. The examining physician rated him for disability for rheumatism and diseased kidneys; he mentioned pain in his right hip, soreness in the right lumbar region, and an old fracture of his right arm, four inches below his shoulder, where the "bone is enlarged and bent slightly." In a formal statement, Madison declared his right arm was fractured during his last month of service, while stationed in Nashville.

The family left the farm about 1898, and moved to Worthington, Minnesota. At that time, two of their children still lived at home. Once residing in town, Madison occupied himself with jobs as a such as policeman, assistant to a veterinary surgeon. Ill as he was, he still traveled to Iowa to in 1910, to attend the funeral of his father.

Madison and Etta later moved to Estherville, Iowa, probably to be near one of their children, and in 1915 they relocated to North Dakota to live with their daughter Mattie Bryan Thomte and her family. Considering the Madison's poor health, it may be surprising that he lived to the age of seventy-three, passing away in Lisbon, North Dakota in 1918. His wife Etta died there in 1934. Longevity must have run for another generation, as one daughter lived to the age of ninety, another to the age of ninety-eight, and the youngest daughter Mattie died in 1980, having lived to the age of ninety-six.

An affidavit to support his claim was made by Finley Smock, who had served as Quartermaster Sergeant of Company G, in the Fifth Iowa Cavalry. He stated "we were part of the force before Hood, and fell back on Nashville… While on the line of Intrenchments at or about this date I have heard the applicant complain of Rheumatism and later when we took part in the repulse of Hood and while in winter quarters at or near Gravelly Springs Ala he so complained..." In another statement, Smock said was acquainted with Madison and that "I was QM Serg't and he was a duty Serg't." He said that "I only know that in conversations with him at different times from Dec 15th 1864 (the repulse of Hood at Nashville Tenn) until the month of June 1865 we exchanged talk as to our Physical conditions and I remember his statement that he suffered from Rheumatism and what calls this especially to my attention was this, that while I suffered in both arms near the shoulders his seemed to be of a different type and location. If he stated when and where he contracted this Rheumatism I do not remember it; in fact I do not remember that he claimed to have contracted it while in service, but only that at times he was inconvenienced by it."

A more supportive statement was made by Rufus Safford, a private of Company G. He stated in June 1900 that "during said winter of 1864, he frequently complained of Rheumatism. I knew him before he entered the service and I never knew of his having rheumatism before entering the service."

The Fifth Iowa Volunteer Regimental site is indebted to Sergeant Bryan's great-great-granddaughter, Kathryn Wells, for this excellent account of his life.