Private Joseph Anson
Fifth Iowa Volunteer Infantry
Fifth Iowa Volunteer Cavalry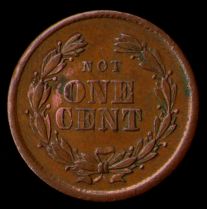 "Across the waters of the Atlantic came the subject of this sketch to make for himself a home and a name in the foster land of his choice." Thus begins the biographical entry for Joseph Anson in the 1902 History of Union and Wallowa Counties.
Anson had immigrated to America from England. On July 1, 1861 he enlisted in Company E of the Fifth Iowa Infantry. Later, he was among those of his regiment who reenlisted to serve the remainder the war in Company G of the Fifth Iowa Cavalry. On July 29, 1865 Anson stood proudly in Keokuk, Iowa when he was discharged from his veteran service in the army which had preserved the Union.
Like so many of his comrade, he was eager to marry upon his return from the war. In October of 1865, he married Angela Newell. They were blessed with five children: Minnie, Newell, Nellie, J. Orlin and James.
The History reveals Anson's course following his marriage. It says "he soon came to Union county, Oregon, making the entire trip with the ox teams of the day. He had a brother in this county, who had made the trip in 1862, and was one of the earliest pioneers of our county. Our subject at once took a homestead, and began general farming and stock-raising. He added eighty acres to his home place and in 1872 turned his attention mainly to stock. He was numbered with the leading stockmen of the county until three years since, when he sold the bands and herds and retained only enough to handle his estate successfully." It is good to see that this veteran of two outstanding regiments ended his days in comfort, and held in esteem by his neighbors.