Captain John Tait
Fifth Iowa Volunteer Infantry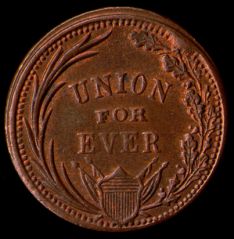 On July 15, 1861 John H. Tait was commissioned to be the Second Lieutenant of Company B in the Fifth Iowa Infantry. Prior to his service, he had been engaged in teaching. Tait was promoted to Captain of the Company on December 2, 1861 and served in that grade for year and a half. He resigned his commission on June 20, 1863.
Andreas' History of the State of Nebraska: Jefferson County, states that after "serving three years, returning to Jasper county, [he] was engaged in farming a short time, when engaged in the grain trade at Newton, remaining there six years."
After resettling in Nebraska, Tait served his community as a postmaster and a congressman. At the time this history volume was being compiled, he and his brother were in the process of establishing a newspaper, to be known as the Endicott Calliope. He was married twice, in 1862, to Mary C. Sherer of Iowa and in 1867 to Jennie Clarke of Pennsylvania. With his second wife he had two children: Mary and Eva.