Private John W. Shepherd
Fifth Iowa Volunteer Infantry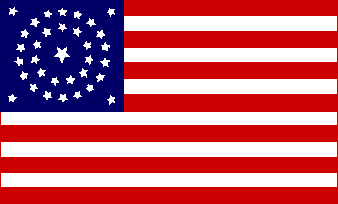 On September 1, 1862, at the age of twenty-five, John W. Shepherd answered the call to save the Union. He enlisted in Captain William Hubler's Company H, which was a part of the gallant Fifth Regiment of Infantry Volunteers of the State of Iowa. Like his comrades, Shepherd's initial term of enlistment was to be three years, or until the Rebellion was suppressed.
Shepherd remained on the front with the regiment until February of 1863, when he was assigned to the Brigade Hospital due to illness. In March, he was listed as absent from the regiment due to sickness, and assigned to the hospital in Memphis. Presumably he returned to duty with the regiment. However, a year later, on February 18, 1864, he became a sad statistic, being one of the thousands of soldiers to die due to illness. In Shepherd's case, it was smallpox which stole his life in Huntsville, Alabama.
Fortunately, Shepherd had married and had children before he responded to the bugle's call. While his wife was widowed and his children lost their father, his lineage continues to this day. And, they can be rightfully proud of the ultimate sacrifice made by their forebear in the preservation of the United States of America.