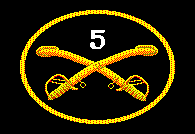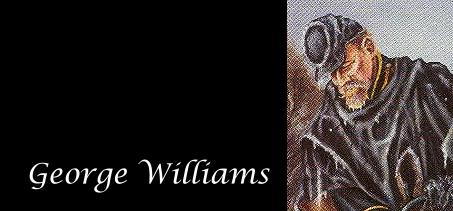 The poem which follows was composed Private George H. Williams who served in Company H of the Fifth Iowa Cavalry. A native of Ohio, Williams enlisted at the age of twenty during the summer of 1862. Unfortunately, we do not have a photograph of the trooper, but we do have these inspiring words which he wrote just before one of the bloodiest battles of the war.
---
March to the Battlefield

March to the battle field,
The foe is now before us;
Each heart is freedom's shield,
And freedom's flag is o'er us,
No link remains of galling chains
That once our land degraded;
Our flag yet flies,
In starry guise,
With not one glory faded.


Who from his country's cause
Would ever shirk or falter?
Who fears to guard her laws,
Or die before her altar?
If one there be,
Whose servile knee
Would crouch to freedom's foeman,
May sudden doom
His life consume,
And heaven avert the omen.
This patriotic verse was written by a veteran well acquainted with the high price of preserving the Union. Williams penned this ode just before the bloody Battle of Nashville in which the misguided General John Bell Hood vainly threw the final flower of Southern military might against entrenched Union forces. It was a disaster for the Confederacy from which they could not recover, and Williams' prophetic comments that "Our flag yet flies... With not one glory faded," would soon become true for a reunited Nation.
Many thanks to the ever-insightful Richard K. Young, who uncovered this gem in an 1887 publication, Echoes of 1861-1865. The volume is subtitled Camp-fire Sketches and Battle-field Echoes of the Rebellion by 'The Boys.'
---