The Spread of the Stroud Surname
Across the Face of America

Since their arrival in the New World, the Strouds have spread out across the North American continent. The maps below illustrate the relative frequency of the Stroud surname on a state by state basis. As is clearly illustrated, our name is becoming ever more common as its bearers continue to make a greater and greater positive impact on our nation.
These maps have been reproduced from the excellent Hamrick site, and I strongly encourage you to visit their superb web site at www.hamrick.com

Frequency of the Spread of the Stroud Surname by Year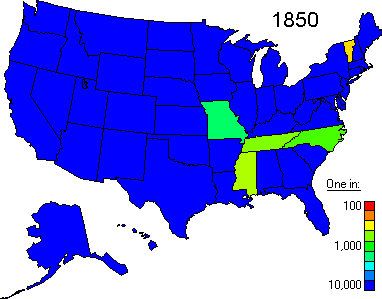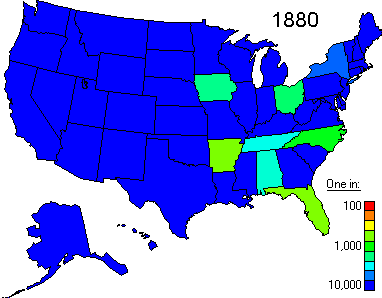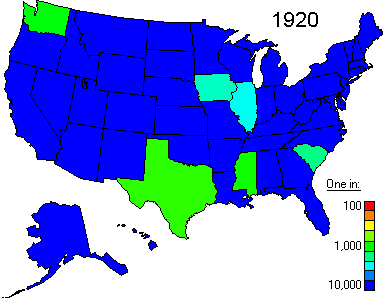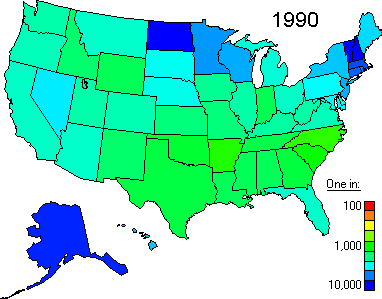 ---