Private John Caselman
Fifth Iowa Volunteer Cavalry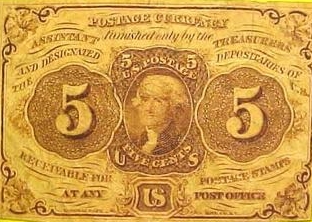 John E. Caselman was twenty-six when he enlisted on September 9, 1861 in Company C of the Fifth Iowa Volunteer Cavalry. He was born in Canada, but resided in Nebraska City, Nebraska at the time of his enlistment.
Caselman (whose name is spelled "Casselman" in the Official Roster, served with the regiment for most of the war, mustering out on October 11, 1864 at Nashville, Tennessee, at the expiration of his enlistment.
The 1919 Nebraska History and Record of Pioneer Days includes the following obituary for this veteran of the war between the states:
John E. Caselman, Julian, Nebraska died November 21st at the age of eighty-four years; born in Ontario, Canada, in 1835; came to Nebraska in 1859, settling first in Nebraska City; enlisted at that place September 9, 1861 in Company C, of the Curtis Horse Nebraska Volunteers, which was merged into the Fifth Iowa Cavalry June 25, 1862; honorably discharged at Nashville in 1864, having served three years and thirty-seven days.