Private Williamson Richardson
Fifth Iowa Volunteer Cavalry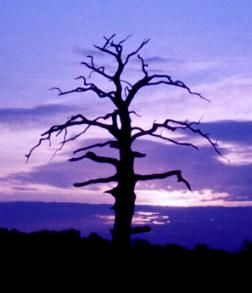 Private Williamson Richardson enlisted on August 29, 1861 in Company A of the Fifth Iowa Cavalry. Born in Ohio, he was a twenty-nine-year-old resident of Sidney, Ohio when he joined the regiment. He reenlisted and was remustered on January 14, 1864. He served his first enlistment, only to perish during his second.
However, Richardson did not die in combat, as did many of his companions. Nor did he succumb to diseases, as did even more of his friends. Richardson died in a tragic accident. The Official Roster records only that he was "accidentally killed May 10, 1864, Camp Patrick, Nashville, Tennessee."
Fortunately, Lieutenant Alonzo Taylor of Company A kept a diary which has survived to this day. In it he penned a brief entry which sheds more light on Richardson's tragic death. He wrote, "Tuesday May 10th, Iowa City, Iowa. Morning clowdy and cool afternoon clear received a letter from Capt.Paul also one from Cousin Jay one from Penfield. one from Dundes. Wm Richardson killed accidently by a tree." Amazingly it appears that a tree, or perhaps more likely in the opinion of this editor, a deadly branch (not called "widow-makers" without reason), struck the young man down. Taylor's initial entry was likely based upon a telegraphed report. On May 12th he adds the following more detailed report which had come to him: "Richardson killed by a tree falling on him at Camp Patrick near Nashville, Tenn."
No matter the cause of his death, Williamson Richardson willingly offered up his life as a sacrifice to preserve the Union.