Private Robert Nelson Mann
Fifth Iowa Volunteer Cavalry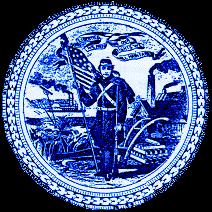 The tale of Robert Mann is a tragic one… a story often repeated during the course of the saddest era in United States history. His was a life sadly cut far too short.
Born in Canada, Mann rallied to the call to preserve the unity of his adopted land. At the war's outset, he was only twenty-two. Enlisting on September 21, 1861, little did the enthusiastic young trooper know that he would perish before another year passed. On August 27, 1862, the regiment assaulted the Cumberland Iron Works in Tennessee. Two companies were dismounted to serve as skirmishers. One of these was Mann's Company B. Mann's company captured the enemy's sole artillery piece. "Flushed with this success Lieutenant Summers and his men dashed forward and came headlong upon the main body of the enemy, 400 strong…" Since the Fifth Iowa detachment counted only 130 men in its number, they were forced to withdraw.
In the aftermath of the battle, the Fifth Iowa mourned the loss of five killed and nine wounded, including Lieutenant Summers, who was captured and died of his wounds the following day. Private Robert Mann was not captured, and his wounds were treated in a Union hospital. Tragically, the injuries were too serious to allow his recovery. While he lay dying in the hospital, Robert asked the nurses tending to his needs to compose a final message for his loved ones.
Amazingly, the caregivers took Robert's moving words and set them to verse, actually composing a song, complete with a chorus.
In the grey of the morning Mother, comrades bore me to the town
From my bosom tender fingers washed the blood that trickled down
I must soon be going Mother, going to that home of rest
Kiss me as of old my Mother, press me nearer to your breast


Tell to them the story Mother, when I sleep beneath the sod
That I died to save my country, all for the love of my God
Tell dear Lydia how I love her, although she is so far away
But I'll ask my Heavenly Father, to be with her every day


In the raging battle Mother, nineteen buckshots in my breast
Comrades lying round me Mother, some were dying some at rest
Hark I hear the angels singing, listen to their music swell
I must leave you darling Mother, peace be with you fare thee well


Chorus
Kiss for me my little brothers, kiss my sisters loved so well
When you sit together Mother, tell them how their brother fell

Although Robert Mann did not live to see the victory of the Union forces, he did leave us all a precious treasure. May his words of self sacrifice and faith continue to inspire men and women for many generations to come.
The Fifth Iowa Volunteer Cavalry regimental site is deeply grateful to D. Briane Adams, great-grand-nephew of Private Mann. Adams' great-grandmother Lydia was Mann's older sister, referred to in the song.