Corporal Daniel Knight
Fifth Iowa Volunteer Cavalry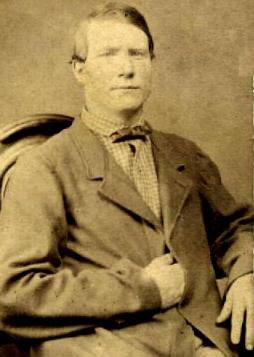 Daniel Knight was a resident of Omaha, Nebraska, when he enlisted in Company C of the Curtis Horse on September 26, 1861. He served for the duration of the war, receiving the following promotions after reenlisting in the Fifth Iowa Volunteer Cavalry Consolidated.
Promoted to Sixth Corporal on October 12, 1864
Promoted to Fifth Corporal on November 1, 1864
Promoted to Third Corporal on July 1, 1865
Knight mustered out of the regiment with his comrades on August 11, 1865 at Nashville, Tennessee.
The Fifth Iowa Cavalry site is indebted to Michael Breeling, great-grandson of Lieutenant Alonzo Taylor, for sharing the civil war image of Knight, for which he maintains the copyright.