Corporal Anthony Hemmelder
Fifth Iowa Volunteer Cavalry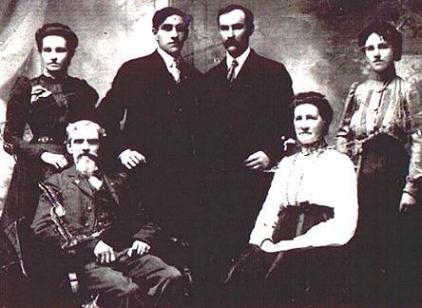 Anthony Hemmelder enlisted at the outset of the war, at the age of nineteen. Like many residents of Dubuque, Iowa, Hemmelder was a foreign-born citizen of the United States. The Official Roster states that he was a native of Germany, but in truth he had immigrated from Holland. His parents were Franciscus Bernardus Hemmelder and Catharina H. Hofstet.
Hemmelder reenlisted as a veteran and served with Company E until the close of the war, being mustered out with the regiment on August 11, 1865 at Nashville, Tennessee. Prior to the end of the war, he was promoted to the rank of Fourth Corporal on July 1, 1865. Following the war, Hemmelder married Anna Marie Josephine Nieters on July 2, 1867. He remained in Dubuque the rest of his life, passing away on April 1, 1908.
We are grateful to Gerard Hemmelder, one of Corporal Hemmelder's relatives who still resides in Holland, for the photograph and information about this American veteran.