Private Herman Elwanger
Fifth Iowa Volunteer Cavalry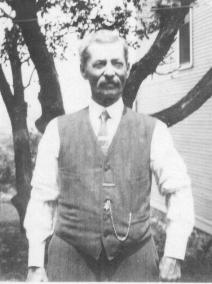 When the call resounded across Iowa to defend the Union, one of the many German immigrants who responded was nineteen-year-old Herman Elwanger.
Elwanger served in Company E for the duration of the war, being mustered out at Nashville in August of 1865. During his service, he was taken prisoner on July 31, 1864 during the unfortunate engagement at Newnan, Georgia. Fortunately he survived to return to the Iowa he loved, in the knowledge that he had done his part to preserve the Union.
The photograph of Herman Elwanger is provided by his proud descendant, Sandra Seabold.