Private Nicholas Becker
Fifth Iowa Volunteer Cavalry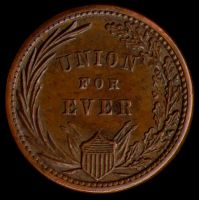 Nicholas Becker was born on June 24, 1836 at Kohler, Luxemburg. Like other men from smaller European nations, the Official Roster listed his nativity as "Germany." He was a resident of Bellevue when he enlisted on February 10, 1864 in Company B of the Fifth Iowa Cavalry. He remained with the regiment until it was mustered out on August 11, 1865 at Nashville, Tennessee.
His pension file records that as the war was ending, he contracted "bilous fever" while the regiment was in Nashville that final August. He was treated by the regimental surgeon and later treated at the Soldiers Sick Home in Clinton, Iowa into September of 1865.
Becker married Mary Schaefer on October 6, 1869. They had seventeen children: Anna, Peter, Mary, Katherine, a second son, Theresa, Margaret, Joseph, a second Mary, Lena, Lucy, Elizabeth, Nicholas, Frances, Susan, Emma and John.
In 1880 he was kicked in the head by a horse and was blinded in one eye. In the fall of 1893 he suffered a stroke which resulted in some paralysis. Becker eventually perished in Sioux City, Iowa on February 14, 1921 at the age of eighty-five. He was buried at Remsen, in Plymouth County.
We are grateful to John Tylczak, who is married to Becker's great-great-granddaughter, for the details provided above.