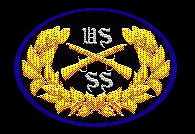 Cumberland Iron Works
Other Names: None
Location: Cumberland Iron Works, Tennessee
Campaign: Pursuit of Confederate forces which attacked Fort Donelson
Date: August 26, 1862
Principal Commanders: Col. W.W. Lowe [US]
Forces Engaged: Elements of 5th Iowa Cavalry [US]
Estimated Casualties: 50 plus total
Description: After finding that Maj. James H. Hart, to whose assistance he had gone had repulsed the enemy at Fort Donelson on the 25th, Col. W.W. Lowe on the next morning left that place with 15O of his men. At Cumberland Iron Works the Confederates were found to be in strong position. A few men were dismounted as skirmishers, two companies were sent to their support, a 6-pounder cannon, which was enfilading the Union line, was charged and captured and the enemy's cavalry put to flight. Finding it impossible to dislodge the infantry force and failing to draw it out, Lowe withdrew his command to Fort Donelson, having suffered a loss of 4 killed, 13 wounded and 5 captured. The Confederate casualties amounted to 35 killed and wounded. Col. Lowe filed a report of the action which included the following:
August 26, 1862 Skirmish at Cumberland Iron Works, Tenn.
HDQRS. FORTS HENRY, HEIMAN, AND DONELSON
August 30, 1862
SIR: On the 25th instant, at about 1.30 pm I received a dispatch from Maj. Hart, commanding at Fort Donelson, stating he was being attacked. I immediately started over with all the cavalry force I could collect without delay and arrived at the fort about sunset. I found the enemy had been repulsed by Maj. Hart's command, as stated in his report, to which I beg leave to refer you. It then being too late to make any move that night I immediately took steps to make everything secure and awaited the movements of the enemy. Nothing being heard from him during the night I started the next morning at daylight with 120 men of my regiment to ascertain his whereabouts and strength. At a point known as the Cumberland Iron Works he was found to be in a strong position. I at once had a few men dismounted to act as skirmishers, who speedily drove in the pickets, and, following up with two companies, it was soon ascertained that most of the enemy's force were dismounted, and using, at a distance of from 10-20 yards, the muskets recently captured at Clarksville. A 6-pounder was also brought to bear upon us, and finding it somewhat annoying I ordered company B, under Lieuts. Summers and McNeely, to charge and take the piece. This was done in the most gallant style... Parts of companies A and L, under Capt. Lower and Lieut. Gallagher, were started to the support of company B, while Company D under Capt. Baird, was held in reserve. The enemy's cavalry was at once put to flight, but finding that with cavalry alone the infantry could not be dislodged from their hiding places, I reformed my command... During the skirmish all behaved with the utmost coolness. I lost in killed 1 officer [Lieut. Summers] and 3 men; wounded, 1 officer [Lieut McNeely] and 13 men, of whom 6 were captured, and 5 men captured who were not wounded. The enemy's loss is not known.
I am, sir, your obedient servant,
W.W. LOWE
ASSISTANT ADJUTANT-GEN.
Hdqrs, District of Western Tennessee, Corinth, Miss.
FORT DONELSON, SEPTEMBER 2, 1862
I now have reliable information that the loss of the enemy in fight of Tuesday 26th, At Cumberland Iron Works, was 35 killed and wounded. All is going well; am almost ready. Can I be furnished with a small amount of secret-service money? I have some valuable spies who ought to be paid. Answer at once.
W.W. LOWE
Result(s): Roughly equal casualties, Confederates lost sole cannon by were not pushed from their defensive positions
---