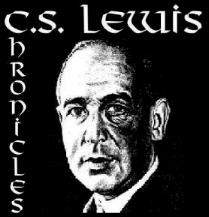 English Pubs
Places of Jovial Discussion for the Inklings
---
Fans of C.S. Lewis and J.R.R. Tolkien who visit Oxford invariably include on their itinerary a unique site, a pub (or public house) where the writers discussed their works in progress as they enjoyed a typically English lunch.
For many years, the Inklings gathered at the "Eagle and Child," which has served as a pub since at least 1650. Between the years 1939 and 1962, the owner allowed the Inklings to meet in a small family parlor (called the "Rabbit Room") on Tuesday mornings. Although the pub has been remodeled, and the Rabbit Room is now part of the larger main room, one can still sense the privacy it originally enjoyed, and understand why the Inklings enjoyed its cozy intimacy. A modest plaque commemorates the many gatherings where they discussed the development of The Lion, the Witch and the Wardrobe and The Lord of the Rings. This building, affectionately referred to by the writers as the "Bird and Baby," played a very special role in literary history.
When their private room was incorporated into the larger dining area, the Inklings relocated across St Giles Road to another pub. "The Lamb and Flag" also possesses a long history, having served as an inn since 1695. The front room of their new setting afforded the group greater privacy. However, major renovations since Lewis' death of significantly changed the appearance of the room in which they once critiqued one another's works.
Sadly, Lewis' attitude toward alcohol has diminished his reputation among some individuals who promote absolute temperance as the only possible choice for a Christian. Like most disciples of Jesus throughout the globe and across the years, the Inklings did not adopt this (strongly American) perspective. This certainly did not result in a glorification of drunkenness, for the Inklings would have condemned Bacchus and associated debauchery. Instead, the members of the fraternity enjoyed conversation over a pint of ale or glass of wine, in much the same way as the celebrants of an ancient wedding in the village of Cana joyfully toasted their friends with miraculously produced wine.
---
---
The "original" elements of the entire C.S. Lewis Chronicles Site
©1999-2005 by an Inkling in training