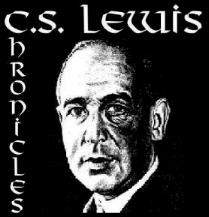 Sagas of the Kolbitar
excerpts from the
Saga of Olaf Haraldson
taken from the Heimskringla
---
Olaf Haraldson (destined to be canonized "Saint Olaf") was born in 995; went to sea as a viking at the age of twelve; visited England, France and Normandy; returned to Norway and was recognized as king in 1015; fled from Norway the winter of 1028-1029; fell at Stiklestad, 1030. Much of Olaf's reign was spent resisting the efforts of King Olaf of Sweden to rule over Norway. Skalds quoted in this saga are: Ottar Svarte, Sigvat Skald, Thord Kolbeinson, Berse Torfason, Brynjolf, Arnor Jarlaskald, Thord Siarekson, Harek, Thorarin Loftunga, Halvard Hareksblese, Bjarne Gulbraskald, Jokul Bardson, Thormod Kolbrunarskald, Gissur, Thorfin Mun, Hofgardaref. King Olaf the Saint reigned from about the year 1015 to 1030. The death of King Olaf Trygvason was in the year 1000: and Earl Eirik held the government of Norway for Danish and Swedish kings about fifteen years.
1. OF SAINT OLAF'S UPBRINGING.
Olaf, Harald Grenske's son, was brought up by his stepfather Sigurd Syr and his mother Asta. Hrane the Far-traveled lived in the house of Asta, and fostered this Olaf Haraldson. Olaf came early to manhood, was handsome in countenance, middle-sized in growth, and was even when very young of good understanding and ready speech. Sigurd his stepfather was a careful householder, who kept his people closely to their work, and often went about himself to inspect his corn-rigs and meadowland, the cattle, and also the smith-work, or whatsoever his people had on hand to do.
2. OF OLAF AND KING SIGURD SYR.
It happened one day that King Sigurd wanted to ride from home, but there was nobody about the house; so he told his stepson Olaf to saddle his horse. Olaf went to the goats' pen, took out the he-goat that was the largest, led him forth, and put the king's saddle on him, and then went in and told King Sigurd he had saddled his riding horse. Now when King Sigurd came out and saw what Olaf had done, he said "It is easy to see that thou wilt little regard my orders; and thy mother will think it right that I order thee to do nothing that is against thy own inclination. I see well enough that we are of different dispositions, and that thou art far more proud than I am." Olaf answered little, but went his way laughing.
3. OF RING OLAF'S ACCOMPLISHMENTS.
When Olaf Haraldson grew up he was not tall, but middle-sized in height, although very thick, and of good strength. He had light brown hair, and a broad face, which was white and red. He had particularly fine eyes, which were beautiful and piercing, so that one was afraid to look him in the face when he was angry. Olaf was very expert in all bodily exercises, understood well to handle his bow, and was distinguished particularly in throwing his spear by hand: he was a great swimmer, and very handy, and very exact and knowing in all kinds of smithwork, whether he himself or others made the thing. He was distinct and acute in conversation, and was soon perfect in understanding and strength. He was beloved by his friends and acquaintances, eager in his amusements, and one who always liked to be the first, as it was suitable he should be from his birth and dignity. He was called Olaf the Great.
4. KING OLAF'S WAR EXPEDITION.
Olaf Haraldson was twelve years old when he, for the first time, went on board a ship of war. His mother Asta got Hrane, who was called the foster-father of kings, to command a ship of war and take Olaf under his charge; for Hrane had often been on war expeditions. When Olaf in this way got a ship and men, the crew gave him the title of king; for it was the custom that those commanders of troops who were of kingly descent, on going out upon a viking cruise, received the title of king immediately although they had no land or kingdom. Hrane sat at the helm; and some say that Olaf himself was but a common rower, although he was king of the men-at-arms. They steered east along the land, and came first to Denmark. So says Ottar Svarte, in his lay which he made about King Olaf:
"Young was the king when from his home
He first began in ships to roam,
His ocean-steed to ride
To Denmark o'er the tide.
Well exercised art thou in truth,
In manhood's earnest work, brave youth!
Out from the distant north
Mighty hast thou come forth."
Towards autumn he sailed eastward to the Swedish dominions, and there harried and burnt all the country round; for he thought he had good cause of hostility against the Swedes, as they killed his father Harald. Ottar Svarte says distinctly that he came from the east, out by way of Denmark:
"Thy ship from shore to shore,
With many a well-plied car,
Across the Baltic foam is dancing.
Shields, and spears, and helms glancing!
Hoist high the swelling sail
To catch the freshening gale!
There's food for the raven-flight
Where thy sail-winged ship shall light;
Thy landing-tread
The people dread;
And the wolf howls for a feast
On the shore-side in the east."
5. OLAF'S FIRST BATTLE.
The same autumn Olaf had his first battle at Sotasker, which lies in the Swedish skerry circle. He fought there with some vikings, whose leader was Sote. Olaf had far fewer men, but his ships were larger, and he had his ships between some blind rocks, which made it difficult for the vikings to get alongside; and Olaf's men threw grappling irons into the ships which came nearest, drew them up to their own vessels, and cleared them of men. The vikings took to flight after losing many men. Sigvat the skald tells of this fight in the lay in which he reckons up King Olaf's battles:
"They launch his ship where waves are foaming,
To the sea shore
Both mast and oar,
And sent his o'er the seas a-roaming.
Where did the sea-king first draw blood?
In the battle shock
At Sote's rock;
The wolves howl over their fresh food."
6. FORAY IN SVITHJOD.
King Olaf steered thereafter eastwards to Svithjod, and into the Lag (the Maelar lake), and ravaged the land on both sides. He sailed all the way up to Sigtuna, and laid his ships close to the old Sigtuna. The Swedes say the stone-heaps are still to be seen which Olaf had laid under the ends of the gangways from the shore to the ships. When autumn was advanced, Olaf Haraldson heard that Olaf the Swedish king was assembling an army, and also that he had laid iron chains across Stoksund (the channel between the Maelar lake and the sea), and had laid troops there; for the Swedish king thought that Olaf Haraldson would be kept in there till frost came, and he thought little of Olaf's force knowing he had but few people. Now when King Olaf Haraldson came to Stoksund he could not get through, as there was a castle west of the sound, and men-at-arms lay on the south; and he heard that the Swedish king was come there with a great army and many ships. He therefore dug a canal across the flat land Agnafit out to the sea. Now went the Swedes to their king, Olaf, and told him that Olaf the Great had slipped out to sea; on which the king was enraged against those who should have watched that Olaf did not get away. This passage has since been called King's Sound. Some relate that the Swedes were aware that Olaf had cut across the tongue of land, and that the water was falling out that way; and they flocked to it with the intention to hinder Olaf from getting away, but the water undermined the banks on each side so that they fell in with the people, and many were drowned: but the Swedes contradict this as a false report, and deny the loss of people. The king sailed to Gotland in harvest, and prepared to plunder; but the Gotlanders assembled, and sent men to the king, offering him a scat. The king found this would suit him, and he received the scat, and remained there all winter. So says Ottar Svarte:
"Thou seaman-prince! thy men are paid:
The scat on Gotlanders is laid;
Young man or old
To our seamen bold
Must pay, to save his head:
The Yngling princes fled,
Eysvssel people bled;
Who can't defend the wealth they have
Must die, or share with the rover brave."
7. THE SECOND BATTLE.
It is related here that King Olaf, when spring set in, sailed east to Eysyssel, and landed and plundered; the Eysyssel men came down to the strand and grave him battle. King Olaf gained the victory, pursued those who fled, and laid waste the land with fire and sword. It is told that when King Olaf first came to Eysvssel they offered him scat, and when the scat was to be brought down to the strand the king came to meet it with an armed force, and that was not what the bonds there expected; for they had brought no scat, but only their weapons with which they fought against the king, as before related. So says Sigvat the skald:
"With much deceit and bustle
To the heath of Eysyssel
The bonds brought the king,
To get scat at their weapon-thing.
But Olaf was too wise
To be taken by surprise;
Their legs scarce bore them off
O'er the common test enough."
8. THE THIRD BATTLE.
After this they sailed to Finland and plundered there, and went up the country. All the people fled to the forest, and they had emptied their houses of all household goods. The king went far up the country, and through some woods, and came to some dwellings in a valley called Herdaler, where, however, they made but small booty, and saw no people; and as it was getting late in the day, the king turned back to his ships. Now when they came into the woods again people rushed upon them from all quarters, and made a severe attack. The king told his men to cover themselves with their shields, but before they got out of the woods he lost many people, and many were wounded; but at last, late in the evening, he got to the ships. The Finlanders conjured up in the night, by their witchcraft, a dreadful storm and bad weather on the sea; but the king ordered the anchors to be weighed and sail hoisted, and beat off all night to the outside of the land. The king's luck prevailed more than the Finlanders' witchcraft; for he had the luck to beat round the Balagard's side in the night. and so got out to sea. But the Finnish army proceeded on land, making the same progress as the king made with his ships. So says Sigvat:
"The third fight was at Herdaler, where
The men of Finland met in war
The hero of the royal race,
With ringing sword-blades face to face.
Off Balagard's shore the waves
Ran hollow; but the sea-king saves
His hard-pressed ship, and gains the lee
Of the east coast through the wild sea."
9. THE FOURTH BATTLE IN SUDERVIK.
King Olaf sailed from thence to Denmark, where he met Thorkel the Tall, brother of Earl Sigvalde, and went into partnership with him; for he was just ready to set out on a cruise. They sailed southwards to the Jutland coast, to a place called Sudervik, where they overcame many viking ships. The vikings, who usually have many people to command, give themselves the title of kings, although they have no lands to rule over. King Olaf went into battle with them, and it was severe; but King Olaf gained the victory, and a great booty. So says Sigvat:
"Hark! hark! The war-shout
Through Sudervik rings,
And the vikings bring out
To fight the two kings.
Great honor, I'm told,
Won these vikings so bold:
But their bold fight was vain,
For the two brave kings gain."
10. THE FIFTH BATTLE IN FRIESLAND.
King Olaf sailed from thence south to Friesland, and lay under the strand of Kinlima in dreadful weather. The king landed with his men; but the people of the country rode down to the strand against them, and he fought them. So says Sigvat:
"Under Kinlima's cliff,
This battle is the fifth.
The brave sea-rovers stand
All on the glittering sand;
And down the horsemen ride
To the edge of the rippling tide:
But Olaf taught the peasant band
To know the weight of a viking's hand."
11. DEATH OF KING SVEIN FORKED BEARD.
The king sailed from thence westward to England. It was then the case that the Danish king, Svein Forked Beard, was at that time in England with a Danish army, and had been fixed there for some time, and had seized upon King Ethelred's kingdom. The Danes had spread themselves so widely over England, that it was come so far that King Ethelred had departed from the country, and had gone south to Valland. The same autumn that King Olaf came to England, it happened that King Svein died suddenly in the night in his bed; and it is said by Englishmen that Edmund the Saint killed him, in the same way that the holy Mercurius had killed the apostate Julian. When Ethelred, the king of the English, heard this in Flanders, he returned directly to England; and no sooner was he come back, than he sent an invitation to all the men who would enter into his pay, to join him in recovering the country. Then many people flocked to him; and among others, came King Olaf with a great troop of Northmen to his aid. They steered first to London, and sailed into the Thames with their fleet; but the Danes had a castle within. On the other side of the river is a great trading place, which is called Sudvirke. There the Danes had raised a great work, dug large ditches, and within had built a bulwark of stone, timber, and turf, where they had stationed a strong army. King Ethelred ordered a great assault; but the Danes defended themselves bravely, and King Ethelred could make nothing of it. Between the castle and Southwark (Sudvirke) there was a bridge, so broad that two wagons could pass each other upon it. On the bridge were raised barricades, both towers and wooden parapets, in the direction of the river, which were nearly breast high; and under the bridge were piles driven into the bottom of the river. Now when the attack was made the troops stood on the bridge everywhere, and defended themselves. King Ethelred was very anxious to get possession of the bridge, and he called together all the chiefs to consult how they should get the bridge broken down. Then said King Olaf he would attempt to lay his fleet alongside of it, if the other ships would do the same. It was then determined in this council that they should lay their war forces under the bridge; and each made himself ready with ships and men.

12. THE SIXTH BATTLE.
King Olaf ordered great platforms of floating wood to be tied together with hazel bands, and for this he took down old houses; and with these, as a roof, he covered over his ships so widely, that it reached over the ships' sides. Under this screen he set pillars so high and stout, that there both was room for swinging their swords, and the roofs were strong enough to withstand the stones cast down upon them. Now when the fleet and men were ready, they rode up along the river; but when they came near the bridge, there were cast down upon them so many stones and missile weapons, such as arrows and spears, that neither helmet nor shield could hold out against it; and the ships themselves were so greatly damaged, that many retreated out of it. But King Olaf, and the Northmen's fleet with him, rowed quite up under the bridge, laid their cables around the piles which supported it, and then rowed off with all the ships as hard as they could down the stream. The piles were thus shaken in the bottom, and were loosened under the bridge. Now as the armed troops stood thick of men upon the bridge, and there were likewise many heaps of stones and other weapons upon it, and the piles under it being loosened and broken, the bridge gave way; and a great part of the men upon it fell into the river, and all the others fled, some into the castle, some into Southwark. Thereafter Southwark was stormed and taken. Now when the people in the castle saw that the river Thames was mastered, and that they could not hinder the passage of ships up into the country, they became afraid, surrendered the tower, and took Ethelred to be their king. So says Ottar Svarte:
"London Bridge is broken down.
Gold is won, and bright renown.
Shields resounding,
War-horns sounding,
Hild is shouting in the din!
Arrows singing,
Mail-coats ringing,
Odin makes our Olaf win!"
And he also composed these:
"King Ethelred has found a friend:
Brave Olaf will his throne defend,
In bloody fight
Maintain his right,
Win back his land
With blood-red hand, And Edmund's son upon his throne replace,
Edmund, the star of every royal race!"
Sigvat also relates as follows: --
"At London Bridge stout Olaf gave
Odin's law to his war-men brave,
`To win or die!'
And their foemen fly.
Some by the dyke-side refuge gain,
Some in their tents on Southwark plain!
The sixth attack
Brought victory back."
14. EIGHTH AND NINTH BATTLES OF OLAF.
King Olaf was commander of all the forces when they went against Canterbury; and they fought there until they took the town, killing many people and burning the castle. So says Ottar Svarte:
"All in the gray of morn
Broad Canterbury's forced.
Black smoke from house-roofs borne,
Hides fire that does its worst;
And many a man laid low
By the battle-axe's blow,
Waked by the Norsemen's cries,
Scarce had time to rub his eyes."
At this time King Olaf was entrusted with the whole land defense of England, and he sailed round the land with his ships of war. He laid his ships at land at Nyjamoda, where the troops of the Thingmen were, and gave them battle and gained the victory. So says Sigvat the skald:
"The youthful king stained red the hair
Of Angeln men, and dyed his spear
At Newport in their hearts' dark blood:
And where the Danes the thickest stood,
Where the shrill storm round Olaf's head,
Of spear and arrow thickest fled.
There thickest lay the Thingmen dead!
Nine battles now of Olaf bold,
Battle by battle, I have told."
King Olaf then scoured all over the country, taking scat of the people and plundering where it was refused. So says Ottar:
"The English race could not resist thee,
With money thou madest them assist thee;
Unsparingly thou madest them pay
A scat to thee in every way;
Money, if money could be got,
Goods, cattle, household gear, if not.
Thy gathered spoil, borne to the strand,
Was the best wealth of English land."
Olaf remained here for three years (A.D. 1010-1012).

16. ELEVENTH, TWELFTH AND THIRTEENTH BATTLES.
Then King Olaf proceeded westwards to Grislupollar, and fought there with vikings at Williamsby; and there also King Olaf gained the victory. So says Sigvat:
"The eleventh battle now I tell,
Where it was fought, and what befell.
At Grislupol our young fir's name,
O'ertopped the forest trees in fame:
Brave Olaf's name -- nought else was heard
But Olaf's name, and arm, and sword.
Of three great earls, I have heard say,
His sword crushed helm and head that day."
Next he fought westward on Fetlafjord, as Sigvat tells:
"The twelfth fight was at Fetlafjord,
Where Olaf's honor-seeking sword,
Gave the wild wolf's devouring teeth
A feast of warriors doomed to death."
From thence King Olaf sailed southwards to Seljupollar, where he had a battle.

17. FOURTEENTH BATTLE AND OLAF'S DREAM.
Thereafter King Olaf steered with his fleet westward to Karlsar, and tarried there and had a fight. And while King Olaf was lying in Karlsa river waiting a wind, and intending to sail up to Norvasund, and then on to the land of Jerusalem, he dreamt a remarkable dream -- that there came to him a great and important man, but of a terrible appearance withal, who spoke to him, and told him to give up his purpose of proceeding to that land. "Return back to thy udal, for thou shalt be king over Norway for ever." He interpreted this dream to mean that he should be king over the country, and his posterity after him for a long time.

21. OF ERLING SKIALGSON.
Erling was often out in summer on plundering expeditions, and procured for himself means of living; for he continued his usual way of high and splendid living, although now he had fewer and less convenient fiefs than in the time of his brother-in-law King Olaf Trygvason. Erling was one of the handsomest, largest, and strongest men; a better warrior than any other; and in all exercises he was like King Olaf himself. He was, besides, a man of understanding, jealous in everything he undertook, and a deadly man at arms. Erling had always with him ninety free-born men or more, and both winter and summer it was the custom in his house to drink at the mid-day meal according to a measure, but at the night meal there was no measure in drinking. When the earl was in the neighborhood he had 200 men or more. He never went to sea with less than a fully-manned ship of twenty benches of rowers. Erling had also a ship of thirty-two benches of rowers, which was besides, very large for that size, and which he used in viking cruises, or on an expedition; and in it there were 200 men at the very least.

22. OF THE HERSE ERLING SKIALGSON.
Erling had always at home on his farm thirty slaves, besides other serving-people. He gave his slaves a certain day's work; but after it he gave them leisure, and leave that each should work in the twilight and at night for himself, and as he pleased. He gave them arable land to sow corn in, and let them apply their crops to their own use. He laid upon each a certain quantity of labor to work themselves free by doing it; and there were many who bought their freedom in this way in one year, or in the second year, and all who had any luck could make themselves free within three years. With this money he bought other slaves: and to some of his freed people he showed how to work in the herring-fishery, to others he showed some useful handicraft; and some cleared his outfields and set up houses. He helped all to prosperity.

23. OF EARL EIRIK.
When Earl Eirik had ruled over Norway for twelve years, there came a message to him from his brother-in-law King Canute (Knut), the Danish king, that he should go with him on an expedition westward to England; for Eirik was very celebrated for his campaigns, as he had gained the victory in the two hardest engagements which had ever been fought in the north countries. The one was that in which the Earls Hakon and Eirik fought with the Jomsborg vikings; the other that in which Earl Eirik fought with King Olaf Trygvason. Thord Kolbeinson speaks of this:
"A song of praise
Again I raise.
To the earl bold
The word is told,
That Knut the Brave
His aid would crave;
The earl, I knew,
To friend stands true."
The earl would not sleep upon the message of the king, but sailed immediately out of the country, leaving behind his son Earl Hakon to take care of Norway; and, as he was but seventeen years of age, Einar Tambaskelfer was to be at his hand to rule the country for him. Eirik met King Canute in England, and was with him when he took the castle of London. Earl Eirik had a battle also to the westward of the castle of London, and killed Ulfkel Snilling. Earl Eirik was a winter in England, and had many battles there. The following autumn he intended to make a pilgrimage to Rome, but he died in England of a bloody flux.

24. THE MURDER OF EDMUND.
King Canute came to England the summer that King Ethelred died, and had many battles with Ethelred's sons, in which the victory was sometimes on one side, sometimes on the other. Then King Canute took Queen Emma in marriage; and their children were Harald, Hardacanute, and Gunhild. King Canute then made an agreement with King Edmund, that each of them should have a half of England. In the same month Henry Strion murdered King Edmund. King Canute then drove all Ethelred's sons out of England. So says Sigvat:
"Now all the sons of Ethelred
Were either fallen, or had fled:
Some slain by Canute, some they say,
To save their lives had run away."
25. OLAF AND ETHELRED'S SONS.
King Ethelred's sons came to Rouen in Valland from England, to their mother's brother, the same summer that King Olaf Haraldson came from the west from his viking cruise, and they were all during the winter in Normandy together. They made an agreement with each other that King Olaf should have Northumberland, if they could succeed in taking England from the Danes. Therefore about harvest, Olaf sent his foster-father Hrane to England to collect men-at-arms; and Ethelred's sons sent tokens to their friends and relations with him. King Olaf, besides, gave him much money with him to attract people to them. Hrane was all winter in England, and got promises from many powerful men of fidelity, as the people of the country would rather have native kings over them; but the Danish power had become so great in England, that all the people were brought under their dominion.

26. BATTLE OF KING OLAF.
In spring (A.D. 1014) King Olaf and King Ethelred's sons set out together to the west, and came to a place in England called Jungufurda, where they landed with their army and moved forward against the castle. Many men were there who had promised them their aid. They took the castle; and killed many people. Now when King Canute's men heard of this they assembled an army, and were soon in such force that Ethelred's sons could not stand against it; and they saw no other way left but to return to Rouen. Then King Olaf separated from them, and would not go back to Valland, but sailed northwards along England, all the way to Northumberland, where he put into a haven at a place called Valde; and in a battle there with the townspeople and merchants he gained the victory, and a great booty.

27. OLAF'S EXPEDITION TO NORWAY.
King Olaf left his long-ships there behind, but made ready two ships of burden; and had with him 220 men in them, well-armed, and chosen people. He sailed out to sea northwards in harvest, but encountered a tremendous storm and they were in danger of being lost; but as they had a chosen crew, and the king's luck with them, all went on well. So says Ottar:
"Olaf, great stem of kings, is brave,
Bold in the fight, bold on the wave.
No thought of fear
Thy heart comes near.
Undaunted, 'midst the roaring flood,
Firm at his post each shipman stood;
And thy two ships stout,
The gale stood out."
It is related here that King Olaf came from the sea to the very middle of Norway.

28. HAKON TAKEN PRISONER BY OLAF.
King Olaf steered his ships within the ordinary ships' course when he came abreast of Fjaler district, and ran into Saudungssund. There he laid his two vessels one on each side of the sound. with a thick cable between them. At the same moment Hakon, Earl Eirik's son, came rowing into the sound with a manned ship; and as they thought these were but two merchant-vessels that were lying in the sound, they rowed between them. Then Olaf and his men draw the cable up right under Hakon's ship's keel and wind it up with the capstan. As soon as the vessel's course was stopped her stern was lifted up, and her bow plunged down; so that the water came in at her fore-end and over both sides, and she upset. King Olaf's people took Earl Hakon and all his men whom they could get hold of out of the water, and made them prisoners; but some they killed with stones and other weapons, and some were drowned. So says Ottar:
"The black ravens wade
In the blood from thy blade.
Young Hakon so gay,
With his ship, is thy prey:
His ship, with its gear,
Thou hast taken; and art here,
Thy forefather's land
From the earl to demand."
Earl Hakon was led up to the king's ship. He was the handsomest man that could be seen. He had long hair, as fine as silk, bound about his bead with a gold ornament. When he sat down in the fore-hold, the king said to him, "It is not false what is said of your family, that ye are handsome people to look at; but now your luck has deserted you."

Hakon the earl replied, "It has always been the case that success is changeable; and there is no luck in the matter. It has gone with your family as with mine, to have by turns the better lot. I am little beyond childhood in years; and at any rate we could not have defended ourselves, as we did not expect any attack on the way. It may turn out better with us another time."

Then said King Olaf, "Dost thou not apprehend that thou art in that condition that, hereafter, there can be neither victory nor defeat for thee?"

The earl replies, "That is what thou only canst determine, king, according to thy pleasure."

Olaf says, "What wilt thou give me, earl, if for this time I let thee go, whole and unhurt?" The earl asks what he would take. "Nothing," says the king, "except that thou shalt leave the country, give up thy kingdom, and take an oath that thou shalt never go into battle against me."

The earl answered, that he would do so. And now Earl Hakon took the oath that he would never fight against Olaf, or seek to defend Norway against him, or attack him; and King Olaf thereupon gave him and all his men life and peace. The earl got back the ship which had brought him there, and he and his men rowed their way...

30. ASTA RECEIVES HER SON OLAF.
King Olaf went now eastward along the land, holding Things with the bonds all over the country. Many went willingly with him; but some, who were Earl Svein's friends or relations, spoke against him. Therefore King Olaf sailed in all haste eastward to Viken; went in there with his ships; set them on the land; and proceeded up the country, in order to meet his stepfather, Sigurd Syr. When he came to Vestfold he was received in a friendly way by many who had been his father's friends or acquaintances; and also there and in Folden were many of his family. In autumn he proceeded up the country to his stepfather King Sigurd's, and came there one day very early. As Olaf was coming near to the house, some of the servants ran beforehand to the house, and into the room. Olaf's mother, Asta, was sitting in the room, and around her some of her girls. When the servants told her of King Olaf's approach, and that he might soon be expected, Asta stood up directly, and ordered the men and girls to put everything in the best order. She ordered four girls to bring out all that belonged to the decoration of the room and put it in order with hangings and benches. Two fellows brought straw for the floor, two brought forward four-cornered tables and the drinking-jugs, two bore out victuals and placed the meat on the table, two she sent away from the house to procure in the greatest haste all that was needed, and two carried in the ale; and all the other serving men and girls went outside of the house. Messengers went to seek King Sigurd wherever he might be, and brought to him his dress-clothes, and his horse with gilt saddle, and his bridle, which was gilt and set with precious stones. Four men she sent off to the four quarters of the country to invite all the great people to a feast, which she prepared as a rejoicing for her son's return. All who were before in the house she made to dress themselves with the best they had, and lent clothes to those who had none suitable.

33. CONVERSATION OF OLAF AND SIGURD.
King Olaf had not been long here before he one day called his stepfather King Sigurd, his mother Asta, and his foster-father Hrane to a conference and consultation. Olaf began thus: "It has so happened," said he, "as is well known to you, that I have returned to this country after a very long sojourn in foreign parts, during all which time I and my men have had nothing for our support but what we captured in war, for which we have often hazarded both life and soul: for many an innocent man have we deprived of his property, and some of their lives; and foreigners are now sitting in the possessions which my father, his father, and their forefathers for a long series of generations owned, and to which I have udal right. They have not been content with this, but have taken to themselves also the properties of all our relations who are descended from Harald Harfager. To some they have left little, to others nothing at all. Now I will disclose to you what I have long concealed in my own mind, that I intend to take the heritage of my forefathers... I intend rather to seek my patrimony with battle-axe and sword, and that with the help of all my friends and relations, and of those who in this business will take my side. And in this matter I will so lay hand to the work that one of two things shall happen, either I shall lay all this kingdom under my rule which they got into their hands by the slaughter of my kinsman Olaf Trygvason, or I shall fall here upon my inheritance in the land of my fathers."

King Sigurd answers, "It is no small affair, King Olaf, thou hast in thy mind; and thy purpose comes more, methinks, from hasty pride than from prudence. But it may be there is a wide difference between my humble ways and the high thoughts thou hast; for whilst yet in thy childhood thou wast full always of ambition and desire of command, and now thou art experienced in battles, and hast formed thyself upon the manner of foreign chiefs. I know therefore well, that as thou hast taken this into thy head, it is useless to dissuade thee from it...

When the consultation had proceeded so far, Asta took up the word. "For my part, my son, I am rejoiced at thy arrival, but much more at thy advancing thy honor. I will spare nothing for that purpose that stands in my power, although it be but little help that can be expected from me. But if a choice could be made, I would rather that thou shouldst be the supreme king of Norway, even if thou shouldst not sit longer in thy kingdom than Olaf Trygvason did, than that thou shouldst not be a greater king than Sigurd Syr is, and die the death of old age." With this the conference closed. King Olaf remained here a while with all his men. King Sigurd entertained them, day about, the one day with fish and milk, the other day with flesh-meat and ale.

34. KINGS IN THE UPLAND DISTRICTS.
At that time there were many kings in the Uplands who had districts to rule over, and the most of them were descended from Harald Harfager. In Hedemark two brothers ruled -- Hrorek and Ring... With these district-kings Sigurd had a meeting up in Hadaland, and Olaf Haraldson also met with them. To these district-kings whom Sigurd had assembled he set forth his stepson Olaf's purpose, and asked their aid, both of men and in counsel and consent; and represented to them how necessary it was to cast off the yoke which the Danes and Swedes had laid upon them. He said that there was now a man before them who could head such an enterprise; and he recounted the many brave actions which Olaf had achieved upon his war-expeditions.

Then King Hrorek says, "True it is that Harald Harfager's kingdom has gone to decay, none of his race being supreme king over Norway. But the people here in the country have experienced many things... I am therefore content that things be as they are, for I do not see what better rights I am to enjoy by one of my relations ruling over the country; and if I am to be no better off, I will take no part in the affair."

Then said King Ring, his brother, "I will also declare my opinion that it is better for me, if I hold the same power and property as now, that my relative is king over Norway, rather than a foreign chief, so that our family may again raise its head in the land. It is, besides, my opinion about this man Olaf, that his fate and luck must determine whether he is to obtain the kingdom or not; and if he succeed in making himself supreme king, then he will be the best off who has best deserved his friendship. At present he has in no respect greater power than any of us; nay, indeed, he has less; as we have lands and kingdoms to rule over, and he has nothing, and we are equally entitled by the udal right to the kingdom as he is himself. Now, if we will be his men, give him our aid, allow him to take the highest dignity in the country, and stand by him with our strength, how should he not reward us well, and hold it in remembrance to our great advantage, if he be the honorable man I believe him to be, and all say he is? Therefore let us join the adventure, say I, and bind ourselves in friendship with him."

Then the others, one after the other, stood up and spoke; and the conclusion was, that the most of them determined to enter into a league with King Olaf. He promised them his perfect friendship, and that he would hold by and improve the country's laws and rights, if he became supreme king of Norway. This league was confirmed by oath.

35. OLAF GETS THE TITLE OF KING FROM THE THING.
Thereafter the kings summoned a Thing, and there King Olaf set forth this determination to all the people, and his demand on the kingly power. He desires that the bonds should receive him as king; and promises, on the other hand, to allow them to retain their ancient laws, and to defend the land from foreign masters and chiefs. On this point he spoke well, and long; and he got great praise for his speech. Then the kings rose and spoke, the one after the other, and supported his cause, and this message to the people. At last it came to this, that King Olaf was proclaimed king over the whole country, and the kingdom adjudged to him according to law in the Uplands.

36. KING OLAF TRAVELS IN THE UPLANDS.
King Olaf began immediately his progress through the country, appointing feasts before him wherever there were royal farms... Afterwards he proceeded through Opdal forest, and came out at Medaldal, where he proclaimed a Thing, and summoned the bonds to meet him at it. The king made a speech to the Thing, and asked the bonds to accept him as king; and promised, on his part, the laws and rights which King Olaf Trygvason had offered them. The bonds had no strength to make opposition to the king; so the result was that they received him as king, and confirmed it by oath: but they sent word to Orkadal and Skaun of all that they knew concerning Olaf's proceedings.

37. LEVY AGAINST OLAF IN THRONDHJEM.
Einar Tambaskelfer had a farm and house at Husaby in Skaun; and now when he got news of Olaf's proceedings, he immediately split up a war-arrow, and sent it out as a token to the four quarters--north, south, east, west--to call together all free and unfree men in full equipment of war: therewith the message, that they were to defend the land against King Olaf. The message-stick went to Orkadal, and thence to Gaulardal, where the whole war-force was to assemble.

38. OLAF'S PROGRESS IN THRONDHJEM.
King Olaf proceeded with his men down into Orkadal, and advanced in peace and with all gentleness; but when he came to Griotar he met the assembled bonds, amounting to more than 700 men. Then the king arrayed his army, for he thought the bonds were to give battle. When the bonds saw this, they also began to put their men in order; but it went on very slowly, for they had not agreed beforehand who among them should be commander. Now when King Olaf saw there was confusion among the bonds, he sent to them Thorer Gudbrandson; and when he came he told them King Olaf did not want to fight them, but named twelve of the ablest men in their flock of people, who were desired to come to King Olaf. The bonds agreed to this; and the twelve men went over a rising ground which is there, and came to the place where the king's army stood in array. The king said to them, "Ye bonds have done well to give me an opportunity to speak with you, for now I will explain to you my errand here to the Throndhjem country. First I must tell you, what ye already must have heard, that Earl Hakon and I met in summer; and the issue of our meeting was, that he gave me the whole kingdom he possessed in the Throndhjem country, which, as ye know, consists of Orkadal, Gaulardal, Strind, and Eyna district. As a proof of this, I have here with me the very men who were present, and saw the earl's and my own hands given upon it, and heard the word and oath, and witnessed the agreement the earl made with me. Now I offer you peace and law, the same as King Olaf Trygvason offered before me."

The king spoke well, and long; and ended by proposing to the bonds two conditions--either to go into his service and be subject to him, or to fight him. Thereupon the twelve bonds went back to their people, and told the issue of their errand, and considered with the people what they should resolve upon. Although they discussed the matter backwards and forwards for a while, they preferred at last to submit to the king; and it was confirmed by the oath of the bonds. The king now proceeded on his journey, and the bonds made feasts for him. The king then proceeded to the sea-coast, and got ships; and among others he got a long-ship of twenty benches of rowers from Gunnar of Gelmin; another ship of twenty benches he got from Loden of Viggia; and three ships of twenty benches from the farm of Angrar on the ness which farm Earl Hakon had possessed, but a steward managed it for him, by name Bard White. The king had, besides, four or five boats; and with these vessels he went in all haste into the fjord of Throndhjem.

39. OF EARL SVEIN'S PROCEEDINGS.
Earl Svein was at that time far up in the Throndhjem fjord at Steinker, which at that time was a merchant town, and was there preparing for the yule festival. When Einar Tambaskelfer heard that the Orkadal people had submitted to King Olaf, he sent men to Earl Svein to bring him the tidings. They went first to Nidaros, and took a rowing-boat which belonged to Einar, with which they went out into the fjord, and came one day late in the evening to Steinker, where they brought to the earl the news about all King Olaf's proceedings. The earl owned a long-ship, which was lying afloat and rigged just outside the town: and immediately, in the evening, he ordered all his movable goods, his people's clothes, and also meat and drink, as much as the vessel could carry, to be put on board, rowed immediately out in the night-time, and came with daybreak to Skarnsund. There he saw King Olaf rowing in with his fleet into the fjord. The earl turned towards the land within Masarvik, where there was a thick wood, and lay so near the rocks that the leaves and branches hung over the vessel. They cut down some large trees, which they laid over the quarter on the sea-side, so that the ship could not be seen for leaves, especially as it was scarcely clear daylight when the king came rowing past them. The weather was calm, and the king rowed in among the islands; and when the king's fleet was out of sight the earl rowed out of the fjord, and on to Frosta, where his kingdom lay, and there he landed.

41. OF SIGVAT THE SKALD.
There was an Iceland man called Thord Sigvaldaskald, who had been long with Earl Sigvalde, and afterwards with the earl's brother, Thorkel the Tall; but after the earl's death Thord had become a merchant. He met King Olaf on his viking cruise in the west, and entered into his service, and followed him afterwards. He was with the king when the incidents above related took place. Thord had a son called Sigvat fostered in the house of Thorkel at Apavatn, in Iceland. When he was nearly a grown man he went out of the country with some merchants; and the ship came in autumn to the Throndhjem country, and the crew lodged in the hered (district). The same winter King Olaf came to Throndhjem, as just now related by us. Now when Sigvat heard that his father Thord was with the king, he went to him, and stayed a while with him. Sigvat was a good skald at an early age. He made a lay in honor of King Olaf, and asked the king to listen to it. The king said he did not want poems composed about him, and said he did not understand the skald's craft. Then Sigvat sang:
"Rider of dark-blue ocean's steeds!
Allow one skald to sing thy deeds;
And listen to the song of one
Who can sing well, if any can.
For should the king despise all others,
And show no favor to my brothers,
Yet I may all men's favor claim,
Who sing, still of our great king's fame."
King Olaf gave Sigvat as a reward for his verse a gold ring that weighed half a mark, and Sigvat was made one of King Olaf's court-men. Then Sigvat sang:
"I willingly receive this sword,
By land or sea, on shore, on board,
I trust that I shall ever be
Worthy the sword received from thee.
A faithful follower thou hast bound,
A generous master I have found;
Master and servant both have made
Just what best suits them by this trade."
42. OF EARL SVEIN.
Earl Svein and Einar Tambaskelfer gathered a large armed force, with which they came by the upper road into Gaulardal, and so down to Nidaros, with nearly 2000 men. King Olaf's men were out upon the Gaular ridge, and had a guard on horseback. They became aware that a force was coming down the Gaulardal, and they brought word of it to the king about midnight. The king got up immediately, ordered the people to be wakened, and they went on board of the ships, bearing all their clothes and arms on board, and all that they could take with them, and then rowed out of the river. Then came the earl's men to the town at the same moment, took all the Christmas provision, and set fire to the houses...

45. KING OLAF'S FORCES.
King Olaf steered his fleet out from Viken, until the two fleets were not far from each other, and they got news of each other the Saturday before Palm Sunday. King Olaf himself had a ship called the Carl's Head, on the bow of which a king's head was carved out, and he himself had carved it. This head was used long after in Norway on ships which kings steered themselves.

46. KING OLAF'S SPEECH.
As soon as day dawned on Sunday morning, King Olaf got up, put on his clothes, went to the land, and ordered to sound the signal for the whole army to come on shore. Then he made a speech to the troops, and told the whole assembly that he had heard there was but a short distance between them and Earl Svein. "Now," said he, "we shall make ready; for it can be but a short time until we meet. Let the people arm, and every man be at the post that has been appointed him, so that all may be ready when I order the signal to sound for casting off from the land. Then let us row off at once; and so that none go on before the rest of the ships, and none lag behind when I row out of the harbor: for we cannot tell if we shall find the earl where he was lying, or if he has come out to meet us. When we do meet, and the battle begins, let people be alert to bring all our ships in close order, and ready to bind them together. Let us spare ourselves in the beginning, and take care of our weapons, that we do not cast them into the sea, or shoot them away in the air to no purpose. But when the fight becomes hot and the ships are bound together, then let each man show what is in him of manly spirit."

47. OF THE BATTLE AT NESJAR.
King Olaf had in his ship 100 men armed in coats of ring-mail, and in foreign helmets. The most of his men had white shields, on which the holy cross was gilt; but some had painted it in blue or red. He had also had the cross painted in front on all the helmets, in a pale color. He had a white banner on which was a serpent figured. He ordered a mass to be read before him, went on board ship, and ordered his people to refresh themselves with meat and drink. He then ordered the war-horns to sound to battle, to leave the harbor, and row off to seek the earl. Now when they came to the harbor where the earl had lain, the earl's men were armed, and beginning to row out of the harbor; but when they saw the king's fleet coming they began to bind the ships together, to set up their banners, and to make ready for the fight. When King Olaf saw this he hastened the rowing, laid his ship alongside the earl's, and the battle began. So says Sigvat the skald:
"Boldly the king did then pursue
Earl Svein, nor let him out of view.
The blood ran down the reindeer's flank
Of each sea-king -- his vessel's plank.
Nor did the earl's stout warriors spare
In battle-brunt the sword and spear.
Earl Svein his ships of war pushed on,
And lashed their stout stems one to one."
It is said that King Olaf brought his ships into battle while Svein was still lying in the harbor. Sigvat the skald was himself in the fight; and in summer, just after the battle, he composed a lay, which is called the "Nesjar Song", in which he tells particularly the circumstances:
"In the fierce fight 'tis known how near
The scorner of the ice-cold spear,
Laid the Charles' head the earl on board,
All eastward of the Agder fjord."
Then was the conflict exceedingly sharp, and it was long before it could be seen how it was to go in the end. Many fell on both sides, and many were the wounded. So says Sigvat:
"No urging did the earl require,
Midst spear and sword -- the battle's fire;
No urging did the brave king need
The ravens in this shield-storm to feed.
Of limb-lopping enough was there,
And ghastly wounds of sword and spear.
Never, I think, was rougher play
Than both the armies had that day."
The earl had most men, but the king had a chosen crew in his ship, who had followed him in all his wars; and, besides, they were so excellently equipped, as before related, that each man had a coat of ring-mail, so that he could not be wounded. So says Sigvat:
"Our lads, broad-shouldered, tall, and hale,
Drew on their cold shirts of ring-mail.
Soon sword on sword was shrilly ringing,
And in the air the spears were singing.
Under our helms we hid our hair,
For thick flew arrows through the air.
Right glad was I our gallant crew,
Steel-clad from head to foot, to view."
48. EARL SVEIN'S FLIGHT.
When the men began to fall on board the earl's ships, and many appeared wounded, so that the sides of the vessels were but thinly beset with men, the crew of King Olaf prepared to board. Their banner was brought up to the ship that was nearest the earl's, and the king himself followed the banner. So says Sigvat:
"`On with the king!' his banners waving:
`On with the king!' the spears he's braving!
`On, steel-clad men! and storm the deck,
Slippery with blood and strewed with wreck.
A different work ye have to share,
His banner in war-storm to bear,
From your fair girl's, who round the hall
Brings the full mead-bowl to us all.'"
Now was the severest fighting. Many of Svein's men fell, and some sprang overboard. So says Sigvat:
"Into the ship our brave lads spring,
On shield and helm their red blades ring;
The air resounds with stroke on stroke,
The shields are cleft, the helms are broke.
The wounded bond o'er the side,
Falls shrieking in the blood-stained tide,
The deck is cleared with wild uproar,
The dead crew float about the shore."
And also these lines:
"The shields we brought from home were white,
Now they are red-stained in the fight:
This work was fit for those who wore
Ringed coats-of-mail their breasts before.
Where for the foe blunted the best sword
I saw our young king climb on board.
He stormed the first; we followed him,
The war-birds now in blood may swim."
Now defeat began to come down upon the earl's men. The king's men pressed upon the earl's ship and entered it; but when the earl saw how it was going, he called out to his forecastle-men to cut the cables and cast the ship loose, which they did. Then the king's men threw grapplings over the timber heads of the ship, and so held her fast to their own; but the earl ordered the timber heads to be cut away, which was done. So says Sigvat:
"The earl, his noble ship to save,
To cut the posts loud order gave.
The ship escaped: our greedy eyes
Had looked on her as a clear prize.
The earl escaped; but ere he fled
We feasted Odin's fowls with dead:
With many a goodly corpse that floated
Round our ship's stern his birds were bloated."
Einar Tambaskelfer had laid his ship right alongside the earl's. They threw an anchor over the bows of the earl's ship, and thus towed her away, and they slipped out of the fjord together. Thereafter the whole of the earl's fleet took to flight, and rowed out of the fjord. The skald Berse Torfason was on the forecastle of the earl's ship; and as it was gliding past the king's fleet, King Olaf called out to him--for he knew Berse, who was distinguished as a remarkably handsome man, always well equipped in clothes and arms--"Farewell, Berse!" He replied, "Farewell, king!" So says Berse himself, in a poem he composed when he fell into King Olaf's power, and was laid in prison and in fetters on board a ship:
"Olaf the Brave
A `farewell' gave,
(No time was there to parley long),
To me who knows the art of song.
The skald was fain
`Farewell' again
In the same terms back to send,
The rule in arms to foe or friend.
Earl Svein's distress
I well can guess,
When flight he was compelled to take:
His fortunes I will ne'er forsake,
Though I lie here
In chains a year,
In thy great vessel all forlorn,
To crouch to thee I still will scorn:
I still will say,
No milder sway
Than from thy foe this land e'er knew:
To him, my early friend, I'm true."
49. EARL SVEIN LEAVES THE COUNTRY.
Now some of the earl's men fled up the country, some surrendered at discretion; but Svein and his followers rowed out of the fjord, and the chiefs laid their vessels together to talk with each other, for the earl wanted counsel from his lendermen... the most were of opinion that the earl should leave the country, and repair to his brother-in-law the Swedish King, and strengthen himself there with men... So they discharged their fleet...

50. OLAF'S AND SIGURD'S CONSULTATION.
When King Olaf and his men saw that the earl had gathered his ships together, Sigurd Syr was in haste for pursuing the earl, and letting steel decide their cause. But King Olaf replies, that he would first see what the earl intended doing--whether he would keep his force together or discharge his fleet. Sigurd Syr said, "It is for thee, king, to command; but," he adds, "I fear, from thy disposition and wilfulness, that thou wilt some day be betrayed by trusting to those great people, for they are accustomed of old to bid defiance to their sovereigns." There was no attack made, for it was soon seen that the earl's fleet was dispersing. Then King Olaf ransacked the slain, and remained there some days to divide the booty...

51. OF KING OLAF.
King Olaf sent spies out to trace the earl's doings; and when he found that the earl had left the country he sailed out west, and to Viken, where many people came to him. At the Thing there he was taken as king, and so he proceeded all the way to the Naze; and when he heard that Erling Skialgson had gathered a large force, he did not tarry in North Agder, but sailed with a steady fair wind to the Throndhjem country; for there it appeared to him was the greatest strength of the land, if he could subdue it for himself while the earl was abroad...

52. PLAN OF SVEIN AND THE SWEDISH KING.
Earl Svein went first to Svithjod to his brother-in-law Olaf the Swedish king, told him all that had happened between him and Olaf the Thick, and asked his advice about what he should now undertake. The king said that the earl should stay with him if he liked, and get such a portion of his kingdom to rule over as should seem to him sufficient; "or otherwise," says he, "I will give thee help of forces to conquer the country again from Olaf." The earl chose the latter; for all those among his men who had great possessions in Norway, which was the case with many who were with him, were anxious to get back; and in the council they held about this, it was resolved that in winter they should take the land-way over Helsingjaland and Jamtaland, and so down into the Throndhjem land; for the earl reckoned most upon the faithful help and strength of the Throndhjem people of the interior as soon as he should appear there. In the meantime, however, it was determined to take a cruise in summer in the Baltic to gather property.

53. EARL SVEIN'S DEATH.
Earl Svein went eastward with his forces to Russia, and passed the summer in marauding there; but on the approach of autumn returned with his ships to Svithjod. There he fell into a sickness, which proved fatal...

54. OF THE THRONDHJEM PEOPLE.
Einar Tambaskelfer, and the people who had followed him went in winter to the Swedish king, and were received in a friendly manner. There were also among them many who had followed the earl. The Swedish king took it much amiss that Olaf the Thick had set himself down in his scat-lands, and driven the earl out of them, and therefore he threatened the king with his heaviest vengeance when opportunity offered. He said that Olaf ought not to have had the presumption to take the dominions which the earl had held of him; and all the Swedish king's men agreed with him. But the Throndhjem people, when they heard for certain that the earl was dead. and could not be expected back to Norway, turned all to obedience to King Olaf...

55. OF KING OLAF'S HOUSEHOLD.
King Olaf built a king's house in Nidaros, and in it was a large room for his court, with doors at both ends. The king's high-seat was in the middle of the room; and within sat his court-bishop, Grimkel, and next him his other priests; without them sat his counselors; and in the other high-seat opposite to the king sat his marshal, Bjorn, and next to him his pursuivants. When people of importance came to him, they also had a seat of honor. The ale was drunk by the fire-light. He divided the service among his men after the fashion of other kings. He had in his house sixty court-men and thirty pursuivants; and to them he gave pay and certain regulations. He had also thirty house-servants to do the needful work about the house, and procure what was required. He had, besides, many slaves...

56. OF KING OLAF'S HABITS.
It was King Olaf's custom to rise betimes in the morning, put on his clothes, wash his hands, and then go to the church and hear the matins and morning mass. Thereafter he went to the Thing-meeting, to bring people to agreement with each other, or to talk of one or the other matter that appeared to him necessary. He invited to him great and small who were known to be men of understanding. He often made them recite to him the laws which Hakon Athelstan's foster-son had made for Throndhjem; and after considering them with those men of understanding, he ordered laws adding to or taking from those established before. But Christian privileges he settled according to the advice of Bishop Grimbel and other learned priests; and bent his whole mind to uprooting heathenism, and old customs which he thought contrary to Christianity. And he succeeded so far that the bonds accepted of the laws which the king proposed. So says Sigvat:
"The king, who at the helm guides
His warlike ship through clashing tides,
Now gives one law for all the land --
A heavenly law, which long will stand."
King Olaf was a good and very gentle man, of little speech, and open-handed although greedy of money. Sigvat the skald, as before related, was in King Olaf's house, and several Iceland men. The king asked particularly how Christianity was observed in Iceland, and it appeared to him to be very far from where it ought to be; for, as to observing Christian practices, it was told the king that it was permitted there to eat horse-flesh, to expose infants as heathens do, besides many other things contrary to Christianity. They also told the king about many principal men who were then in Iceland. Skapte Thorodson was then the lagman of the country. He inquired also of those who were best acquainted with it about the state of people in other distant countries; and his inquiries turned principally on how Christianity was observed in the Orkney, Shetland, and Farey Islands: and, as far as he could learn, it was far from being as he could have wished. Such conversation was usually carried on by him; or else he spoke about the laws and rights of the country.

57. KING OLAF OF SWEDEN'S MESSENGERS.
The same winter (A.D. 1016) came messengers from the Swedish king, Olaf the Swede, out of Svithjod: and their leaders were two brothers, Thorgaut Skarde and Asgaut the bailiff; and they, had twenty-four men with them, when they came from the eastward, over the ridge of the country down into Veradal, they summoned a Thing of the bonds, talked to them, and demanded of them scat and duties upon account of the king of Sweden. But the bonds, after consulting with each other, determined only to pay the scat which the Swedish king required in so far as King Olaf required none upon his account, but refused to pay scat to both. The messengers proceeded farther down the valley; but received at every Thing they held the same answer, and no money. They went forward to Skaun, held a Thing there, and demanded scat; but it went there as before. Then they came to Stjoradal, and summoned a Thing, but the bonds would not come to it. Now the messengers saw that their business was a failure; and Thorgaut proposed that they should turn about, and go eastward again. "I do not think," says Asgaut, "that we have performed the king's errand unless we go to King Olaf the Thick, since the bonds refer the matter to him." He was their commander; so they proceeded to the town (Nidaros), and took lodging there. The day after they presented themselves to the king, just as he was seated at table, saluted him, and said they came with a message of the Swedish king. The king told them to come to him next day.

Next day the king, having heard mass, went to his Thing-house, ordered the messengers of the Swedish king to be called, and told them to produce their message. Then Thorgaut spoke, and told first what his errand was, and next how the Throndhjem people of the interior had replied to it; and asked the king's decision on the business, that they might know what result their errand there was to have. The king answers, "While the earls ruled over the country, it was not to be wondered at if the country people thought themselves bound to obey them, as they were at least of the royal race of the kingdom. But it would have been more just if those earls had given assistance and service to the kings who had a right to the country, rather than to foreign kings, or to stir up opposition to their lawful kings, depriving them of their land and kingdom. With regard to Olaf the Swede, who calls himself entitled to the kingdom of Norway, I, who in fact am so entitled, can see no ground for his claim; but well remember the skaith and damage we have suffered from him and his relations."

Then says Asgaut. "It is not wonderful that thou art called Olaf the Thick, seeing thou answerest so haughtily to such a prince's message, and canst not see clearly how heavy the king's wrath will be for thee to support, as many have experienced who had greater strength than thou appearest to have. But if thou wishest to keep hold of thy kingdom, it will be best for thee to come to the king, and be his man; and we shall beg him to give thee this kingdom in fief under him."

The king replies with all gentleness, "I will give thee an advice, Asgaut, in return. Go back to the east again to thy king, and tell him that early in spring I will make myself ready, and will proceed eastward to the ancient frontier that divided formerly the kingdom of the kings of Norway from Sweden. There he may come if he likes, that we may conclude a peace with each other; and each of us will retain the kingdom to which he is born."

Now the messengers turned back to their lodging, and prepared for their departure, and the king went to table. The messengers came back soon after to the king's house; but the doorkeepers saw it, and reported it to the king, who told them not to let the messengers in. "I will not speak with them," said he. Then the messengers went off, and Thorgaut said he would now return home with his men; but Asgaut insisted still that he would go forward with the king's errand: so they separated. Thorgaut proceeded accordingly through Strind; but Asgaut went into Gaulardal and Orkadal, and intended proceeding southwards to More, to deliver his king's message. When King Olaf came to the knowledge of this he sent out his pursuivants after them, who found them at the ness in Stein, bound their hands behind their backs, and led them down to the point called Gaularas, where they raised a gallows, and hanged them so that they could be seen by those who traveled the usual sea-way out of the fjord. Thorgaut heard this news before he had traveled far on his way home through the Throndhjem country; and he hastened on his journey until he came to the Swedish king, and told him how it had gone with them. The king was highly enraged when he heard the account of it; and he had no lack of high words.

58. OLAF AND ERLING RECONCILED.
The spring thereafter (A.D. 1016) King Olaf Haraldson calls out an army from the Throndhjem land, and makes ready to proceed eastward. Some of the Iceland traders were then ready to sail from Norway. With them King Olaf sent word and token to Hjalte Skeggjason, and summoned him to come to him, and at the same time sent a verbal message to Skapte the lagman, and other men who principally took part in the lawgiving of Iceland, to take out of the law whatever appeared contrary to Christianity. He sent, besides, a message of friendship to the people in general. The king then proceeded southwards himself along the coast, stopping at every district, and holding Things with the bonds; and in each Thing he ordered the Christian law to be read, together with the message of salvation thereunto belonging, and with which many ill customs and much heathenism were swept away at once among the common people: for the earls had kept well the old laws and rights of the country; but with respect to keeping Christianity, they had allowed every man to do as he liked.

It was thus come so far that the people were baptized in the most places on the sea-coast, but the most of them were ignorant of Christian law. In the upper ends of the valleys, and in the habitations among the mountains, the greater part of the people were heathen; for when the common man is left to himself, the faith he has been taught in his childhood is that which has the strongest hold over his inclination. But the king threatened the most violent proceedings against great or small, who, after the king's message, would not adopt Christianity. In the meantime Olaf was proclaimed king in every Law Thing in the country, and no man spoke against him. While he lay in Karmtsund messengers went between him and Erling Skjalgson, who endeavored to make peace between them; and the meeting was appointed in Whitings Isle. When they met they spoke with each other about agreement together; but Erling found something else than he expected in the conversation: for when he insisted on having all the fiefs which Olaf Trygvason, and afterwards the Earls Svein and Hakon, had given him, and on that condition would be his man and dutiful friend, the king answered, "It appears to me, Erling, that it would be no bad bargain for thee to get as great fiefs from me for thy aid and friendship as thou hadst from Earl Eirik, a man who had done thee the greatest injury by the bloodshed of thy men; but even if I let thee remain the greatest lenderman in Norway, I will bestow my fiefs according to my own will, and not act as if ye lendermen had udal right to my ancestor's heritage, and I was obliged to buy your services with manifold rewards."

Erling had no disposition to sue for even the smallest thing; and he saw that the king was not easily dealt with. He saw also that he had only two conditions before him: the one was to make no agreement with the king, and stand by the consequences; the other to leave it entirely to the king's pleasure. Although it was much against his inclination, he chose the latter, and merely said to the king, "The service will be the most useful to thee which I give with a free will." And thus their conference ended. Erling's relations and friends came to him afterwards, and advised him to give way, and proceed with more prudence and less pride. "Thou wilt still," they said, "be the most important and most respected lenderman in Norway, both on account of thy own and thy relations' abilities and great wealth." Erling found that this was prudent advice, and that they who gave it did so with a good intention, and he followed it accordingly. Erling went into the king's service on such conditions as the king himself should determine and please. Thereafter they separated in some shape reconciled, and Olaf went his way eastward along the coast.

59. EILIF OF GAUTLAND'S MURDER.
As soon as it was reported that Olaf had come to Viken, the Danes who had offices under the Danish king set off for Denmark, without waiting for King Olaf. But King Olaf sailed in along Viken, holding Things with the bonds. All the people of the country submitted to him, and thereafter he took all the king's taxes, and remained the summer in Viken. He then sailed east from Tunsberg across the fjord, and all the way east to Svinasund. There the Swedish king's dominions begin, and he had set officers over this country; namely, Eilif Gautske over the north part, and Hroe Skialge over the east part, all the way to the Gaut river. Hroe had family friends on both sides of the river, and also great farms on Hising Island, and was besides a mighty and very rich man. Eilif was also of great family, and very wealthy. Now when King Olaf came to Ranrike he summoned the people to a Thing, and all who dwelt on the sea-coast or in the out-islands came to him. Now when the Thing was seated the king's marshal, Bjorn, held a speech to them, in which he told the bonds to receive Olaf as their king, in the same way as had been done in all other parts of Norway. Then stood up a bold bond by name Brynjolf Ulfalde, and said, "We bonds know where the division-boundaries between the Norway and Danish and Swedish kings' lands have stood by rights in old times; namely, that the Gaut river divided their lands between the Vener lake and the sea; but towards the north the forests until Eid forest, and from thence the ridge of the country all north to Finmark. We know, also, that by turns they have made inroads upon each other's territories, and that the Swedes have long had power all the way to Svinasund. But, sooth to say, I know that it is the inclination of many rather to serve the king of Norway, but they dare not; for the Swedish king's dominions surround us, both eastward, southwards, and also up the country; and besides, it may be expected that the king of Norway must soon go to the north, where the strength of his kingdom lies, and then we have no power to withstand the Gautlanders. Now it is for the king to give us good counsel, for we have great desire to be his men."

After the Thing, in the evening, Brynjolf was in the king's tent, and the day after likewise, and they had much private conversation together. Then the king proceeded eastwards along Viken. Now when Eilif heard of his arrival, he sent out spies to discover what he was about; but he himself, with thirty men, kept himself high up in the habitations among the hills, where he had gathered together bonds. Many of the bonds came to King Olaf, but some sent friendly messages to him. People went between King Olaf and Eilif, and they entreated each separately to hold a Thing-meeting between themselves, and make peace in one way or another. They told Eilif that they might expect violent treatment from King Olaf if they opposed his orders; but promised Eilif he should not want men. It was determined that they should come down from the high country, and hold a thing with the bonds and the king.

King Olaf thereupon sent the chief of his pursuivants, Thorer Lange, with six men, to Brynjolf. They were equipped with their coats-of-mail under their cloaks, and their hats over their helmets. The following day the bonds came in crowds down with Eilif; and in his suite was Brynjolf, and with him Thorer. The king laid his ships close to a rocky knoll that stuck out into the sea, and upon it the king went with his people, and sat down. Below was a flat field, on which the bonds' force was; but Eilif's men were drawn up, forming a shield-fence before him. Bjorn the marshal spoke long and cleverly upon the king's account, and when he sat down Eilif arose to speak; but at the same moment Thorer Lange rose, drew his sword, and struck Eilif on the neck, so that his head flew off. Then the whole bond-force started up; but the Gautland men set off in full flight and Thorer with his people killed several of them. Now when the crowd was settled again, and the noise over the king stood up, and told the bonds to seat themselves. They did so, and then much was spoken. The end of it was that they submitted to the king, and promised fidelity to him; and he, on the other hand, promised not to desert them, but to remain at hand until the discord between him and the Swedish Olaf was settled in one way or other...

61. THRAND WHITE'S MURDER.
This winter (A.D. 1017) Thrand White from Throndhjem went east to Jamtaland, to take up scat upon account of King Olaf. But when he had collected the scat he was surprised by men of the Swedish king, who killed him and his men, twelve in all, and brought the scat to the Swedish king. King Olaf was very ill-pleased when he heard this news.

62. CHRISTIANITY PROCLAIMED IN VIKEN.
King Olaf made Christian law to be proclaimed in Viken, in the same way as in the North country. It succeeded well, because the people of Viken were better acquainted with the Christian customs than the people in the north; for, both winter and summer, there were many merchants in Viken, both Danish and Saxon. The people of Viken, also, had much trading intercourse with England, and Saxony, and Flanders, and Denmark; and some had been on viking expeditions, and had had their winter abode in Christian lands.

64. FALL OF GUDLEIK AND THORGAUT.
There was a man called Gudleik Gerske, who came originally from Agder. He was a great merchant, who went far and wide by sea, was very rich, and drove a trade with various countries. He often went east to Gardarike (Russia), and therefore was called Gudleik Gerske (the Russian). This spring Gudleik fitted out his ship, and intended to go east in summer to Russia. King Olaf sent a message to him that he wanted to speak to him; and when Gudleik came to the king he told him he would go in partnership with him, and told him to purchase some costly articles which were difficult to be had in this country. Gudleik said that it should be according to the king's desire. The king ordered as much money to be delivered to Gudleik as he thought sufficient, and then Gudleik set out for the Baltic. They lay in a sound in Gotland; and there it happened, as it often does, that people cannot keep their own secrets, and the people of the country came to know that in this ship was Olaf the Thick's partner. Gudleik went in summer eastwards to Novgorod, where he bought fine and costly clothes, which he intended for the king as a state dress; and also precious furs, and remarkably splendid table utensils. In autum, as Gudleik was returning from the east, he met a contrary wind, and lay for a long time at the island Eyland.

There came Thorgaut Skarde, who in autumn had heard of Gudleik's course, in a long-ship against him, and gave him battle. They fought long, and Gudleik and his people defended themselves for a long time; but the numbers against them were great, and Gudleik and many of his ship's crew fell, and a great many of them were wounded. Thorgaut took all their goods, and King Olaf's, and he and his comrades divided the booty among them equally; but he said the Swedish king ought to have the precious articles of King Olaf, as these, he said, should be considered as part of the scat due to him from Norway. Thereafter Thorgaut proceeded east to Svithjod. These tidings were soon known; and as Eyvind Urarhorn came soon after to Eyland, he heard the news, and sailed east after Thorgaut and his troop, and overtook them among the Swedish isles on the coast, and gave battle. There Thorgaut and the most of his men were killed, and the rest sprang overboard. Eyvind took all the goods and all the costly articles of King Olaf which they had captured from Gudleik, and went with these back to Norway in autumn, and delivered to King Olaf his precious wares. The king thanked him in the most friendly way for his proceeding, and promised him anew his favor and friendship. At this time Olaf had been three years king over Norway.

66. KING OLAF THE SWEDE.
The king thereupon returned north to Viken, and had all the royal revenues up to the Gaut river; and all the people of the country there had submitted to him. King Olaf the Swede had so great a hatred of Olaf Haraldson, that no man dared to call him by his right name in the king's hearing. They called him the thick man; and never named him without some hard by-name.

67. ACCOUNT OF THEIR RECONCILIATION.
The bonds in Viken spoke with each other about there being nothing for it but that the kings should make peace and a league with each other, and insisted upon it that they were badly used by the kings going to war; but nobody was so bold as to bring these murmurs before the king. At last they begged Bjorn the marshal to bring this matter before the king, and entreat him to send messengers to the Swedish king to offer peace on his side. Bjorn was disinclined to do this, and put it off from himself with excuses; but on the entreaties of many of his friends, he promised at last to speak of it to the king; but declared, at the same time, that he knew it would be taken very ill by the king to propose that he should give way in anything to the Swedish king. The same summer Hjalte Skeggjason came over to Norway from Iceland, according to the message sent him by King Olaf, and went directly to the king. He was well received by the king, who told him to lodge in his house, and gave him a seat beside Bjorn the marshal, and Hjalte became his comrade at table. There was good-fellowship immediately between them.

Once, when King Olaf had assembled the people and bonds to consult upon the good of the country, Bjorn the marshal said, "What think you, king, of the strife that is between the Swedish king and you? Many people have fallen on both sides, without its being at all more determined than before what each of you shall have of the kingdom. You have now been sitting in Viken one winter and two summers, and the whole country to the north is lying behind your back unseen; and the men who have property or udal rights in the north are weary of sitting here. Now it is the wish of the lendermen, of your other people, and of the bonds that this should come to an end. There is now a truce, agreement, and peace with the earl, and the West Gautland people who are nearest to us; and it appears to the people it would be best that you sent messengers to the Swedish king to offer a reconciliation on your side; and, without doubt, many who are about the Swedish king will support the proposal, for it is a common gain for those who dwell in both countries, both here and there." This speech of Bjorn's received great applause.

Then the king said, "It is fair, Bjorn, that the advice thou hast given should be carried out by thyself. Thou shalt undertake this embassy thyself, and enjoy the good of it, if thou hast advised well; and if it involve any man in danger, thou hast involved thyself in it. Moreover, it belongs to thy office to declare to the multitude what I wish to have told." Then the king stood up, went to the church, and had high mass sung before him; and thereafter went to table.

The following day Hjalte said to Bjorn, "Why art thou so melancholy, man? Art thou sick, or art thou angry at any one?" Bjorn tells Hjalte his conversation with the king, and says it is a very dangerous errand.

Hjalte says, "It is their lot who follow kings that they enjoy high honors, and are more respected than other men, but stand often in danger of their lives: and they must understand how to bear both parts of their lot. The king's luck is great; and much honor will be gained by this business, if it succeed."

Bjorn answered, "Since thou makest so light of this business in thy speech, wilt thou go with me? The king has promised that I shall have companions with me on the journey."

"Certainly," says Hjalte; "I will follow thee, if thou wilt: for never again shall I fall in with such a comrade if we part."

68. JOURNEY OF BJORN THE MARSHAL.
A few days afterwards. when the king was at a Thing-meeting, Bjorn came with eleven others. He says to the king that they were now ready to proceed on their mission, and that their horses stood saddled at the door. "And now," says he, "I would know with what errand I am to go, or what orders thou givest us."

The king replies, "Ye shall carry these my words to the Swedish king, that I will establish peace between our countries up to the frontier which Olaf Trygvason had before me; and each shall bind himself faithfully not to trespass over it. But with regard to the loss of people, no man must mention it if peace there is to be; for the Swedish king cannot with money pay for the men the Swedes have deprived us of." Thereupon the king rose, and went out with Bjorn and his followers; and he took a gold-mounted sword and a gold ring, and said, in handing over the sword to Bjorn, "This I give thee: it was given to me in summer by Earl Ragnvald. To him ye shall go; and bring him word from me to advance your errand with his counsel and strength. This thy errand I will think well fulfilled if thou hearest the Swedish king's own words, be they yea or nay: and this gold ring thou shalt give Earl Ragnvald. These are tokens he must know well."

Hjalte went up to the king, saluted him, and said, "We need much, king, that thy luck attend us;" and wished that they might meet again in good health.

The king asked where Hjalte was going.

"With Bjorn," said he.

The king said, "It will assist much to the good success of the journey that thou goest too, for thy good fortune has often been proved; and be assured that I shall wish that all my luck, if that be of any weight, may attend thee and thy company."

Bjorn and his followers rode their way, and came to Earl Ragnvald's court, where they were well received. Bjorn was a celebrated and generally known man, known by sight and speech to all who had ever seen King Olaf; for at every Thing, Bjorn stood up and told the king's message...

They enjoyed here good entertainment. One day Bjorn entered into conversation with the earl and Ingebjorg, in which he set forth his errand, and produced to the earl his tokens.

The earl replies, "What hast thou done, Bjorn, that the king wishes thy death? For, so far from thy errand having any success, I do not think a man can be found who could speak these words to the Swedish king without incurring wrath and punishment. King Olaf, king of Sweden, is too proud for any man to speak to him on anything he is angry at."

Then Bjorn says, "Nothing has happened to me that King Olaf is offended at; but many of his disposition act both for themselves and others, in a way that only men who are daring can succeed in. But as yet all his plans have had good success, and I think this will turn out well too; so I assure you, earl, that I will actually travel to the Swedish king, and not turn back before I have brought to his ears every word that King Olaf told me to say to him, unless death prevent me, or that I am in bonds, and cannot perform my errand; and this I must do, whether you give any aid or no aid to me in fulfilling the king's wishes."

Then said Ingebjorg, "I will soon declare my opinion. I think, earl, thou must turn all thy attention to supporting King Olaf the king of Norway's desire that this message be laid before the Swedish king, in whatever way he may answer it. Although the Swedish king's anger should be incurred, and our power and property be at stake, yet will I rather run the risk, than that it should be said the message of King Olaf was neglected from fear of the Swedish king. Thou hast that birth, strength of relations, and other means, that here in the Swedish land it is free to thee to tell thy mind, if it be right and worthy of being heard, whether it be listened to by few or many, great or little people, or by the king himself."

The earl replies, "It is known to every one how thou urgest me: it may be, according to thy counsel, that I should promise the king's men to follow them, so that they may get their errand laid before the Swedish king, whether he take it ill or take it well. But I will have my own counsel followed, and will not run hastily into Bjorn's or any other man's measures, in such a highly important matter. It is my will that ye all remain here with me, so long as I think it necessary for the purpose of rightly forwarding this mission." Now as the earl had thus given them to understand that he would support them in the business, Bjorn thanked him most kindly, and with the assurance that his advice should rule them altogether. Thereafter Bjorn and his fellow-travelers remained very long in the earl's house.

69. CONVERSATION OF BJORN AND INGEBJORG.
Ingebjorg was particularly kind to them; and Bjorn often spoke with her about the matter, and was ill at ease that their journey was so long delayed. Hjalte and the others often spoke together also about the matter; and Hjalte said; "I will go to the king if ye like; for I am not a man of Norway, and the Swedes can have nothing to say to me. I have heard that there are Iceland men in the king's house who are my acquaintances, and are well treated; namely, the skalds Gissur Black and Ottar Black. From them I shall get out what I can about the Swedish king; and if the business will really be so difficult as it now appears, or if there be any other way of promoting it, I can easily devise some errand that may appear suitable for me."

This counsel appeared to Bjorn and Ingebjorg to be the wisest, and they resolved upon it among themselves. Ingebjorg put Hjalte in a position to travel; gave him two Gautland men with him, and ordered them to follow him, and assist him with their service, and also to go wherever he might have occasion to send them. Besides, Ingebjorg gave him twenty marks of weighed silver money for travelling expenses, and sent word and token by him to the Swedish king Olaf's daughter, Ingegerd, that she should give all her assistance to Hjalte's business, whenever he should find himself under the necessity of craving her help. Hjalte set off as soon as he was ready. When he came to King Olaf he soon found the skalds Gissur and Ottar, and they were very glad at his coming. Without delay they went to the king, and told him that a man was come who was their countryman, and one of the most considerable in their native land, and requested the king to receive him well. The king told them to take Hjalte and his fellow-travelers into their company and quarters. Now when Hjalte had resided there a short time, and got acquainted with people, he was much respected by everybody. The skalds were often in the king's house, for they were well-spoken men; and often in the daytime they sat in front of the king's high-seat, and Hjalte, to whom they paid the highest respect in all things, by their side. He became thus known to the king, who willingly entered into conversation with him, and heard from him news about Iceland.

71. HJALTE SKEGGJASON WHILE HE WAS IN SVITHIOD.
One day Hjalte, and the skalds with him, went before the king, and he began thus: "It has so happened, king, as is known to you, that I have come here after a long and difficult journey; but when I had once crossed the ocean and heard of your greatness, it appeared to me unwise to go back without having seen you in your splendor and glory. Now it is a law between Iceland and Norway, that Iceland men pay landing due when they come into Norway, but while I was coming across the sea I took myself all the landing dues from my ship's people; but knowing that thou have the greatest right to all the power in Norway, I hastened hither to deliver to you the landing dues." With this he showed the silver to the king, and laid ten marks of silver in Gissur Black's lap.

The king replies, "Few have brought us any such dues from Norway for some time; and now, Hjalte, I will return you my warmest thanks for having given yourself so much trouble to bring us the landing dues, rather than pay them to our enemies. But I will that thou shouldst take this money from me as a gift, and with it my friendship."

Hjalte thanked the king with many words, and from that day set himself in great favor with the king, and often spoke with him; for the king thought, what was true, that he was a man of much understanding and eloquence. Now Hjalte told Gissur and Ottar that he was sent with tokens to the king's daughter Ingegerd, to obtain her protection and friendship; and he begged of them to procure him some opportunity to speak with her. They answered, that this was an easy thing to do; and went one day to her house, where she sat at the drinking table with many men. She received the skalds in a friendly manner, for they were known to her. Hjalte brought her a salutation from the earl's wife, Ingebjorg; and said she had sent him here to obtain friendly help and succor from her, and in proof whereof produced his tokens. The king's daughter received him also kindly, and said he should be welcome to her friendship. They sat there till late in the day drinking. The king's daughter made Hjalte tell her much news, and invited him to come often and converse with her. He did so: came there often, and spoke with the king's daughter; and at last entrusted her with the purpose of Bjorn's and his comrade's journey, and asked her how she thought the Swedish king would receive the proposal that there should be a reconciliation between the kings. The king's daughter replied, that, in her opinion, it would be a useless attempt to propose to the king any reconciliation with Olaf the Thick; for the king was so enraged against him, that he would not suffer his name to be mentioned before him.

It happened one day that Hjalte was sitting with the king and talking to him, and the king was very merry and drunk. Then Hjalte said, "Manifold splendor and grandeur have I seen here; and I have now witnessed with my eyes what I have often heard of, that no monarch in the north is so magnificent: but it is very vexatious that we who come so far to visit it have a road so long and troublesome, both on account of the great ocean, but more especially because it is not safe to travel through Norway for those who are coming here in a friendly disposition. But why is there no one to bring proposals for a peace between you and King Olaf the Thick? I heard much in Norway, and in west Gautland, of the general desire that this peace should have taken place; and it has been told me for truth, as the Norway king's words, that he earnestly desires to be reconciled to you; and the reason I know is, that he feels how much less his power is than yours. It is even said that he intends to pay his court to your daughter Ingegerd; and that would lead to a useful peace, for I have heard from people of credit that he is a remarkably distinguished man."

The king answers. "Thou must not speak thus, Hjalte; but for this time I will not take it amiss of thee, as thou dost not know what people have to avoid here. That fat fellow shall not be called king in my court, and there is by no means the stuff in him that people talk of: and thou must see thyself that such a connection is not suitable; for I am the tenth king in Upsala who, relation after relation, has been sole monarch over the Swedish, and many other great lands, and all have been the superior kings over other kings in the northern countries. But Norway is little inhabited, and the inhabitants are scattered. There have only been small kings there; and although Harald Harfager was the greatest king in that country, and strove against the small kings, and subdued them, yet he knew so well his position that he did not covet the Swedish dominions, and therefore the Swedish kings let him sit in peace, especially as there was relationship between them. Thereafter, while Hakon Athelstan's foster-son was in Norway he sat in peace, until he began to maraud in Gautland and Denmark; on which a war-force came upon him, and took from him both life and land. Gunhild's sons also were cut off when they became disobedient to the Danish kings; and Harald Gormson joined Norway to his own dominions, and made it subject to scat to him. And we reckon Harald Gormson to be of less power and consideration than the Upsala kings, for our relation Styrbjorn subdued him, and Harald became his man; and yet Eirik the Victorious, my father, rose over Styrbjorn's head when it came to a trial between them. When Olaf Trygvason came to Norway and proclaimed himself king, we would not permit it, but we went with King Svein, and cut him off; and thus we have appropriated Norway, as thou hast not heard, and with no less right than if I had gained it in battle, and by conquering the kings who ruled it before. Now thou canst well suppose, as a man of sense, that I will not let slip the kingdom of Norway for this thick fellow. It is wonderful he does not remember how narrowly he made his escape, when we had penned him in the Malar lake. Although he slipped away with life from thence, he ought, methinks, to have something else in his mind than to hold out against us Swedes. Now, Hjalte, thou must never again open thy mouth in my presence on such a subject."

Hjalte saw sufficiently that there was no hope of the king's listening to any proposal of a peace, and desisted from speaking of it, and turned the conversation to something else. When Hjalte, afterwards, came into discourse with the king's daughter Ingegerd, he tells her his conversation with the king. She told him she expected such an answer from the king. Hjalte begged of her to say a good word to the king about the matter, but she thought the king would listen as little to what she said: "But speak about it I will, if thou requirest it." Hjalte assured her he would be thankful for the attempt. One day the king's daughter Ingegerd had a conversation with her father Olaf; and as she found her father was in a particularly good humor, she said, "What is now thy intention with regard to the strife with Olaf the Thick? There are many who complain about it, having lost their property by it; others have lost their relations by the Northmen, and all their peace and quiet; so that none of your men see any harm that can be done to Norway. It would be a bad counsel if thou sought the dominion over Norway; for it is a poor country, difficult to come at, and the people dangerous: for the men there will rather have any other for their king than thee. If I might advise, thou wouldst let go all thoughts about Norway, and not desire Olaf's heritage; and rather turn thyself to the kingdoms in the East country, which thy forefathers the former Swedish kings had, and which our relation Styrbjorn lately subdued, and let the thick Olaf possess the heritage of his forefathers and make peace with him."

The king replies in a rage, "It is thy counsel, Ingegerd, that I should let slip the kingdom of Norway, and give thee in marriage to this thick Olaf. No," says he, "something else shall first take place. Rather than that, I shall, at the Upsala Thing in winter, issue a proclamation to all Swedes, that the whole people shall assemble for an expedition, and go to their ships before the ice is off the waters; and I will proceed to Norway, and lay waste the land with fire and sword, and burn everything, to punish them for their want of fidelity."

The king was so mad with rage that nobody ventured to say a word, and she went away. Hjalte, who was watching for her, immediately went to her and asked how her errand to the king had turned out. She answered, it turned out as she had expected; that none could venture to put in a word with the king; but, on the contrary, he had used threats; and she begged Hjalte never to speak of the matter again before the king. As Hjalte and Ingegerd spoke together often, Olaf the Thick was often the subject, and he told her about him and his manners; and Hjalte praised the king of Norway what he could, but said no more than was the truth, and she could well perceive it. Once, in a conversation, Hjalte said to her, "May I be permitted, daughter of the king, to tell thee what lies in my mind?"

"Speak freely," says she; "but so that I alone can hear it."

"Then," said Hjalte, "what would be thy answer, if the Norway king Olaf sent messengers to thee with the errand to propose marriage to thee?"

She blushed, and answered slowly but gently, "I have not made up my mind to answer to that; but if Olaf be in all respects so perfect as thou tellest me, I could wish for no other husband; unless, indeed, thou hast gilded him over with thy praise more than sufficiently."

Hjalte replied, that he had in no respect spoken better of the king than was true. They often spoke together on the same subject. Ingegerd begged Hjalte to be cautious not to mention it to any other person, for the king would be enraged against him if it came to his knowledge. Hjalte only spoke of it to the skalds Gissur and Ottar, who thought it was the most happy plan, if it could but be carried into effect. Ottar, who was a man of great power of conversation, and much beloved in the court, soon brought up the subject before the king's daughter, and recounted to her, as Hjalte had done, all King Olaf's excellent qualities. Often spoke Hjalte and the others about him; and now that Hjalte knew the result of his mission, he sent those Gautland men away who had accompanied him, and let them return to the earl with letters which the king's daughter Ingegerd sent to the earl and Ingebjorg. Hjalte also let them give a hint to the earl about the conversation he had had with Ingegerd, and her answer thereto: and the messengers came with it to the earl a little before Yule.

72. OLAF'S JOURNEY TO THE UPLANDS.
When King Olaf had dispatched Bjorn and his followers to Gautland, he sent other people also to the Uplands, with the errand that they should have guest-quarters prepared for him, as he intended that winter (A.D. 1018) to live as guest in the Uplands; for it had been the custom of former kings to make a progress in guest-quarters every third year in the Uplands. In autumn he began his progress from Sarpsborg, and went first to Vingulmark. He ordered his progress so that he came first to lodge in the neighborhood of the forest habitations, and summoned to him all the men of the habitations who dwelt at the greatest distance from the head-habitations of the district; and he inquired particularly how it stood with their Christianity, and, where improvement was needful, he taught them the right customs. If any there were who would not renounce heathen ways, he took the matter so zealously that he drove some out of the country, mutilated others of hands or feet, or stung their eyes out; hung up some, cut down some with the sword; but let none go unpunished who would not serve God. He went thus through the whole district, sparing neither great nor small. He gave them teachers, and placed these as thickly in the country as he saw needful. In this manner he went about in that district, and had 300 deadly men-at-arms with him; and then proceeded to Raumarike. He soon perceived that Christianity was thriving less the farther he proceeded into the interior of the country. He went forward everywhere in the same way, converting all the people to the right faith, and severely punishing all who would not listen to his word.

73.TREACHERY OF THE UPLAND KINGS.
Now when the king who at that time ruled in Raumarike heard of this, he thought it was a very bad affair; for every day came men to him, both great and small, who told him what was doing. Therefore this king resolved to go up to Hedemark, and consult King Hrorek, who was the most eminent for understanding of the kings who at that time were in the country. Now when these kings spoke with each other, they agreed to send a message to Gudrod, the valley-king north in the Gudbrandsdal, and likewise to the king who was in Hadaland, and bid them to come to Hedemark, to meet Hrorek and the other kings there. They did not spare their travelling; for five kings met in Hedemark, at a place called Ringsaker. Ring, King Hrorek's brother, was the fifth of these kings. The kings had first a private conference together, in which he who came from Raumarike first took up the word, and told of King Olaf's proceedings, and of the disturbance he was causing both by killing and mutilating people. Some he drove out of the country, some he deprived of their offices or property if they spoke anything against him; and, besides, he was travelling over the country with a great army, not with the number of people fixed by law for a royal progress in guest-quarters. He added, that he had fled hither upon account of this disturbance, and many powerful people with him had fled from their udal properties in Raumarike. "But although as yet the evil is nearest to us, it will be but a short time before ye will also be exposed to it; therefore it is best that we all consider together what resolution we shall take." When he had ended his speech, Hrorek was desired to speak; and he said, "Now is the day come that I foretold when we had had our meeting at Hadaland, and ye were all so eager to raise Olaf over our heads; namely, that as soon as he was the supreme master of the country we would find it hard to hold him by the horns. We have but two things now to do: the one is, to go all of us to him, and let him do with us as he likes, which I think is the best thing we can do; or the other is, to rise against him before he has gone farther through the country. Although he has 300 or 400 men, that is not too great a force for us to meet, if we are only all in movement together: but, in general, there is less success and advantage to be gained when several of equal strength are joined together, than when one alone stands at the head of his own force; therefore it is my advice, that we do not venture to try our luck against Olaf Haraldson."

Thereafter each of the kings spoke according to his own mind some dissuading from going out against King Olaf, others urging it; and no determination was come to, as each had his own reasons to produce.

Then Gudrod, the valley-king, took up the word, and spoke: "It appears wonderful to me, that ye make such a long roundabout in coming to a resolution; and probably ye are frightened for him. We are here five kings, and none of less high birth than Olaf. We gave him the strength to fight with Earl Svein, and with our forces he has brought the country under his power. But if he grudges each of us the little kingdom he had before, and threatens us with tortures, or gives us ill words, then, say I for myself, that I will withdraw myself from the king's slavery; and I do not call him a man among you who is afraid to cut him off, if he come into your hands here up in Hedemark. And this I can tell you, that we shall never bear our heads in safety while Olaf is in life." After this encouragement they all agreed to his determination.

Then said Hrorek, "With regard to this determination, it appears to me necessary to make our agreement so strong that no one shall fail in his promise to the other. Therefore, if ye determine upon attacking Olaf at a fixed time, when he comes here to Hedemark, I will not trust much to you if some are north in the valleys, others up in Hedemark; but if our resolution is to come to anything, we must remain here assembled together day and night."

This the kings agreed to, and kept themselves there all assembled, ordering a feast to be provided for them at Ringsaker, and drank there a cup to success; sending out spies to Raumarike, and when one set came in sending out others, so that day and night they had intelligence of Olaf's proceedings, and of the numbers of his men. King Olaf went about in Raumarike in guest-quarters, and altogether in the way before related; but as the provision of the guest-quarter was not always sufficient, upon account of his numerous followers, he laid it upon the bonds to give additional contributions wherever he found it necessary to stay. In some places he stayed longer, in others, shorter than was fixed; and his journey down to the lake Miosen was shorter than had been fixed on. The kings, after taking their resolution, sent out message-tokens, and summoned all the lendermen and powerful bonds from all the districts thereabout; and when they had assembled the kings had a private meeting with them, and made their determination known, setting a day for gathering together and carrying it into effect; and it was settled among them that each of the kings should have 300 men. Then they sent away the lendermen to gather the people, and meet all at the appointed place. The most approved of the measure; but it happened here, as it usually does, that every one has some friend even among his enemies.

74. MUTILATING OF THE UPLAND KINGS.
Ketil of Ringanes was at this meeting. Now when he came home in the evening he took his supper, put on his clothes, and went down with his house-servants to the lake; took a light vessel which he had, the same that King Olaf had made him a present of, and launched it on the water. They found in the boat-house everything ready to their hands; betook themselves to their oars, and rowed out into the lake. Ketil had forty well-armed men with him, and came early in the morning to the end of the lake. He set off immediately with twenty men, leaving the other twenty to look after the ship. King Olaf was at that time at Eid, in the upper end of Raumarike. Thither Ketil arrived just as the king was coming from matins. The king received Ketil kindly. He said he must speak with the king in all haste; and they had a private conference together. There Ketil tells the king the resolution which the kings had taken, and their agreement, which he had come to the certain knowledge of. When the king learnt this he called his people together, and sent some out to collect riding-horses in the country; others he sent down to the lake to take all the rowing-vessels they could lay hold of, and keep them for his use. Thereafter he went to the church, had mass sung before him, and then sat down to table. After his meal he got ready, and hastened down to the lake, where the vessels were coming to meet him. He himself went on board the light vessel, and as many men with him as it could stow, and all the rest of his followers took such boats as they could get hold of; and when it was getting late in the evening they set out from the land, in still and calm weather. He rowed up the water with 400 men, and came with them to Ringsaker before day dawned; and the watchmen were not aware of the army before they were come into the very court.

Ketil knew well in what houses the kings slept, and the king had all these houses surrounded and guarded, so that nobody could get out; and so they stood till daylight. The kings had not people enough to make resistance, but were all taken prisoners, and led before the king. Hrorek was an able but obstinate man, whose fidelity the king could not trust to if he made peace with him; therefore he ordered both his eyes to be punched out, and took him in that condition about with him. He ordered Gudrod's tongue to be cut out; but Ring and two others he banished from Norway, under oath never to return. Of the lendermen and bonds who had actually taken part in the traitorous design, some he drove out of the country, some he mutilated, and with others he made peace. Ottar Black tells of this:
"The giver of rings of gold,
The army leader bold,
In vengeance springs
On the Hedemark kings.
Olaf the bold and great,
Repays their foul deceit
In full repays
Their treacherous ways.
He drives with steel-clad hand
The small kings from the land,
Greater by far
In deed of war.
The king who dwelt most north
Tongueless must wander forth:
All fly away
In great dismay.
King Olaf now rules o'er
What five kings ruled before.
To Eid's old bound
Extends his ground.
No kings in days of yore
E'er won so much before:
That this is so
All Norsemen know."
King Olaf took possession of the land these five kings had possessed, and took hostages from the lendermen and bonds in it. He took money instead of guest-quarters from the country north of the valley district, and from Hedemark; and then returned to Raumarike, and so west to Hadaland. This winter his stepfather Sigurd Syr died; and King Olaf went to Ringerike, where his mother Asta made a great feast for him. Olaf alone bore the title of king now in Norway.

75. KING OLAF'S HALF-BROTHERS.
It is told that when King Olaf was on his visit to his mother Asta, she brought out her children, and showed them to him. The king took his brother Guthorm on the one knee, and his brother Halfdan on the other. The king looked at Guthorm, made a wry face, and pretended to be angry at them: at which the boys were afraid. Then Asta brought her youngest son, called Harald, who was three years old, to him. The king made a wry face at him also; but he looked the king in the face without regarding it. The king took the boy by the hair, and plucked it; but the boy seized the king's whiskers, and gave them a tug. "Then," said the king, "thou wilt be revengeful, my friend, some day." The following day the king was walking with his mother about the farm, and they came to a playground, where Asta's sons, Guthorm and Halfdan, were amusing themselves. They were building great houses and barns in their play, and were supposing them full of cattle and sheep; and close beside them, in a clay pool, Harald was busy with chips of wood, sailing them, in his sport along the edge. The king asked him what these were; and he answered, these were his ships of war. The king laughed, and said, "The time may come, friend, when thou wilt command ships."

Then the king called to him Halfdan and Guthorm; and first he asked Guthorm, "What wouldst thou like best to have?"

"Corn land," replied he.

"And how great wouldst thou like thy corn land to be?"

"I would have the whole ness that goes out into the lake sown with corn every summer." On that ness there are ten farms.

The king replies, "There would be a great deal of corn there." And, turning to Halfdan, he asked, "And what wouldst thou like best to have?"

"Cows," he replied.

"How many wouldst thou like to have?"
"When they went to the lake to be watered I would have so many, that they stood as tight round the lake as they could stand."

"That would be a great housekeeping," said the king; "and therein ye take after your father."

Then the king says to Harald, "And what wouldst thou like best to have?"

"House-servants."

"And how many wouldst thou have?"

"Oh! So many I would like to have as would eat up my brother Halfdan's cows at a single meal."

The king laughed, and said to Asta, "Here, mother, thou art bringing up a king." And more is not related of them on this occasion.

76. THE DIVISION OF THE COUNTRY.
In Svithjod it was the old custom, as long as heathenism prevailed, that the chief sacrifice took place in Goe month at Upsala. Then sacrifice was offered for peace, and victory to the king; and thither came people from all parts of Svithjod. All the Things of the Swedes, also, were held there, and markets, and meetings for buying, which continued for a week: and after Christianity was introduced into Svithjod, the Things and fairs were held there as before...

78. MEETING OF RAGNVALD AND INGEGERD.
Now we must go back in our story to the time when the men whom the king's daughter Ingegerd and Hjalte had sent from the east came to Earl Ragnvald. They relate their errand to the earl and his wife Ingebjorg, and tell how the king's daughter had oft spoken to the Swedish king about a peace between him and King Olaf the Thick, and that she was a great friend of King Olaf; but that the Swedish king flew into a passion every time she named Olaf, so that she had no hopes of any peace. The Earl told Bjorn the news he had received from the east; but Bjorn gave the same reply, that he would not turn back until he had met the Swedish king, and said the earl had promised to go with him. Now the winter was passing fast, and immediately after Yule the earl made himself ready to travel with sixty men, among whom where the marshal Bjorn and his companions. The earl proceeded eastward all the way to Svithjod; but when he came a little way into the country he sent his men before him to Upsala with a message to Ingegerd the king's daughter to come out to meet him at Ullaraker, where she had a large farm. When the king's daughter got the earl's message she made herself ready immediately to travel with a large attendance, and Hjalte accompanied her. But before he took his departure he went to King Olaf, and said, "Continue always to be the most fortunate of monarchs! Such splendor as I have seen about thee I have in truth never witnessed elsewhere, and wheresoever I come it shall not be concealed. Now, king, may I entreat thy favor and friendship in time to come?"

The king replies, "Why art thou in so great a haste, and where art thou going?"

Hjalte replies, "I am to ride out to Ullaraker with Ingegerd thy daughter."

The king says, "Farewell, then: a man thou art of understanding and politeness, and well suited to live with people of rank."

Thereupon Hjalte withdrew.

The king's daughter Ingegerd rode to her farm in Ullaraker, and ordered a great feast to be prepared for the earl. When the earl arrived he was welcomed with gladness, and he remained there several days. The earl and the king's daughter talked much, and of many things, but most about the Swedish and Norwegian kings; and she told the earl that in her opinion there was no hope of peace between them.

Then said the earl, "How wouldst thou like it, my cousin, if Olaf king of Norway were to pay his addresses to thee? It appears to us that it would contribute most towards a settled peace if there was relationship established between the kings; but I would not support such a matter if it were against thy inclination."

She replies, "My father disposes of my hand; but among all my other relations thou art he whose advice I would rather follow in weighty affairs. Dost thou think it would be advisable?" The earl recommended it to her strongly, and reckoned up many excellent achievements of King Olaf's. He told her, in particular, about what had lately been done; that King Olaf in an hours time one morning had taken five kings prisoners, deprived them all of their governments, and laid their kingdoms and properties under his own power. Much they talked about the business, and in all their conversations they perfectly agreed with each other. When the earl was ready he took leave, and proceeded on his way, taking Hjalte with him.

79. RAGNVALD AND THORGNY.
Earl Ragnvald came towards evening one day to the house of Lagman Thorgny. It was a great and stately mansion, and many people stood outside, who received the earl kindly, and took care of the horses and baggage. The earl went into the room, where there was a number of people. In the high-seat sat an old man; and never had Bjorn or his companions seen a man so stout. His beard was so long that it lay upon his knee, and was spread over his whole breast; and the man, moreover, was handsome and stately in appearance. The earl went forward and saluted him. Thorgny received him joyfully and kindly, and bade him go to the seat he was accustomed to take. The earl seated himself on the other side, opposite Thorgny. They remained there some days before the earl disclosed his errand, and then he asked Thorgny to go with him into the conversing room. Bjorn and his followers went there with the earl. Then the earl began, and told how Olaf king of Norway had sent these men hither to conclude a peaceful agreement. He showed at great length what injury it was of to the West Gautland people, that there was hostility between their country and Norway. He further related that Olaf the king of Norway had sent ambassadors, who were here present, and to whom he had promised he would attend them to the Swedish king; but he added, "The Swedish king takes the matter so grievously, that he has uttered menaces against those who entertain it. Now so it is, my foster-father, that I do not trust to myself in this matter; but am come on a visit to thee to get good counsel and help from thee in the matter."

Now when the earl had done speaking Thorgny sat silent for a while, and then took up the word. "Ye have curious dispositions who are so ambitious of honor and renown, and yet have no prudence or counsel in you when you get into any mischief. Why did you not consider, before you gave your promise to this adventure, that you had no power to stand against King Olaf? In my opinion it is not a less honorable condition to be in the number of bonds and have one's words free, and be able to say what one will, even if the king be present. But I must go to the Upsala Thing, and give thee such help that without fear thou canst speak before the king what thou findest good."

The earl thanked him for the promise, remained with Thorgny, and rode with him to the Upsala Thing. There was a great assemblage of people at the Thing, and King Olaf was there with his court.

80. OF THE UPSALA THING.
The first day the Thing sat, King Olaf was seated on a stool, and his court stood in a circle around him. Right opposite to him sat Earl Ragnvald and Thorgny in the Thing upon one stool, and before them the earl's court and Thorgny's house-people. Behind their stool stood the bond community, all in a circle around them. Some stood upon hillocks and heights, in order to hear the better. Now when the king's messages, which are usually handled in the Things, were produced and settled, the marshal Bjorn rose beside the earl's stool, and said aloud, "King Olaf sends me here with the message that he will offer to the Swedish king peace, and the frontiers that in old times were fixed between Norway and Svithjod." He spoke so loud that the Swedish king could distinctly hear him; but at first, when he heard King Olaf's name spoken, he thought the speaker had some message or business of his own to execute; but when he heard of peace, and the frontiers between Norway and Svithjod, he saw from what root it came, and sprang up, and called out that the man should be silent, for that such speeches were useless. Thereupon Bjorn sat down; and when the noise had ceased Earl Ragnvald stood up and made a speech.

He spoke of Olaf the Thick's message, and proposal of peace to Olaf the Swedish king; and that all the West Gautland people sent their entreaty to Olaf that he would make peace with the king of Norway. He recounted all the evils the West Gautlanders were suffering under; that they must go without all the things from Norway which were necessary in their households; and, on the other hand, were exposed to attack and hostility whenever the king of Norway gathered an army and made an inroad on them. The earl added, that Olaf the Norway king had sent men hither with the intent to obtain Ingegerd the king's daughter in marriage.

When the earl had done speaking Olaf the Swedish king stood up and replied, and was altogether against listening to any proposals of peace, and made many and heavy reproaches against the earl for his impudence in entering into a peaceful truce with the thick fellow, and making up a peaceful friendship with him, and which in truth he considered treason against himself. He added, that it would be well deserved if Earl Ragnvald were driven out of the kingdom. The earl had, in his opinion, the influence of his wife Ingebjorg to thank for what might happen; and it was the most imprudent fancy he could have fallen upon to take up with such a wife. The king spoke long and bitterly, turning his speech always against Olaf the Thick. When he sat down not a sound was to be heard at first.

81. THORGNY'S SPEECH.
Then Thorgny stood up; and when he arose all the bonds stood up who had before been sitting, and rushed together from all parts to listen to what Lagman Thorgny would say. At first there was a great din of people and weapons; but when the noise was settled into silent listening, Thorgny made his speech. "The disposition of Swedish kings is different now from what it has been formerly. My grandfather Thorgny could well remember the Upsala king Eirik Eymundson, and used to say of him that when he was in his best years he went out every summer on expeditions to different countries, and conquered for himself Finland, Kirjalaland, Courland, Estonia, and the eastern countries all around; and at the present day the earth-bulwarks, ramparts, and other great works which he made are to be seen. And, more over, he was not so proud that he would not listen to people who had anything to say to him. My father, again, was a long time with King Bjorn, and was well acquainted with his ways and manners. In Bjorn's lifetime his kingdom stood in great power, and no kind of want was felt, and he was gay and sociable with his friends. I also remember King Eirik the Victorious, and was with him on many a war-expedition. He enlarged the Swedish dominion, and defended it manfully; and it was also easy and agreeable to communicate our opinions to him. But the king we have now got allows no man to presume to talk with him, unless it be what he desires to hear. On this alone he applies all his power, while he allows his scat-lands in other countries to go from him through laziness and weakness.

He wants to have the Norway kingdom laid under him, which no Swedish king before him ever desired, and therewith brings war and distress on many a man. Now it is our will, we bonds, that thou King Olaf make peace with the Norway king, Olaf the Thick, and marry thy daughter Ingegerd to him. Wilt thou, however, reconquer the kingdoms in the east countries which thy relations and forefathers had there, we will all for that purpose follow thee to the war. But if thou wilt not do as we desire, we will now attack thee, and put thee to death; for we will no longer suffer law and peace to be disturbed. So our forefathers went to work when they drowned five kings in a morass at the Mula-thing, and they were filled with the same insupportable pride thou hast shown towards us. Now tell us, in all haste, what resolution thou wilt take." Then the whole public approved, with clash of arms and shouts, the lagman's speech.

The king stands up and says he will let things go according to the desire of the bonds. "All Swedish kings," he said, "have done so, and have allowed the bonds to rule in all according to their will." The murmur among the bonds then came to an end, and the chiefs, the king, the earl, and Thorgny talked together, and concluded a truce and reconciliation, on the part of the Swedish king, according to the terms which the king of Norway had proposed by his ambassadors; and it was resolved at the Thing that Ingegerd, the king's daughter, should be married to Olaf Haraldson. The king left it to the earl to make the contract feast, and gave him full powers to conclude this marriage affair; and after this was settled at the Thing, they separated. When the earl returned homewards, he and the king's daughter Ingegerd had a meeting, at which they talked between themselves over this matter. She sent Olaf a long cloak of fine linen richly embroidered with gold, and with silk points. The earl returned to Gautland, and Bjorn with him; and after staying with him a short time, Bjorn and his company returned to Norway. When he came to King Olaf he told him the result of his errand, and the king returned him many thanks for his conduct, and said Bjorn had had great success in bringing his errand to so favorable a conclusion against such animosity.

82. OF KING HROREK'S TREACHERY.
On the approach of spring, King Olaf went down to the coast, had his ships rigged out, summoned troops to him, and proceeded in spring out from Viken to the Naze, and so north to Hordaland. He then sent messages to all the lendermen, selected the most considerable men in each district, and made the most splendid preparations to meet his bride. The wedding-feast was to be in autumn, at the Gaut river, on the frontiers of the two countries. King Olaf had with him the blind king Hrorek. When his wound was healed, the king gave him two men to serve him, let him sit in the high-seat by his side, and kept him in meat and clothes in no respect worse than he had kept himself before. Hrorek was taciturn, and answered short and cross when any one spoke to him. It was his custom to make his footboy, when he went out in the daytime, lead him away from people, and then to beat the lad until he ran away. He would then complain to King Olaf that the lad would not serve him. The king changed his servants, but it was as before; no servant would hold it out with King Hrorek.

Then the king appointed a man called Svein to wait upon and serve King Hrorek. He was Hrorek's relation, and had formerly been in his service. Hrorek continued with his habits of moroseness, and of solitary walks; but when he and Svein were alone together, he was merry and talkative. He used to bring up many things which had happened in former days when he was king. He alluded, too, to the man who had, in his former days, torn him from his kingdom and happiness, and made him live on alms. "It is hardest of all," says he, "that thou and my other relations, who ought to be men of bravery, are so degenerated that thou wilt not avenge the shame and disgrace brought upon our race." Such discourse he often brought out. Svein said, they had too great a power to deal with, while they themselves had but little means. Hrorek said, "Why should we live longer as mutilated men with disgrace? I, a blind man, may conquer them as well as they conquered me when I was asleep. Come then, let us kill this thick Olaf. He is not afraid for himself at present. I will lay the plan, and would not spare my hands if I could use them, but that I cannot by reason of my blindness; therefore thou must use the weapons against him, and as soon as Olaf is killed I can see well enough that his power must come into the hands of his enemies, and it may well be that I shall be king, and thou shalt be my earl."

So much persuasion he used that Svein at last agreed to join in the deed. The plan was so laid that when the king was ready to go to vespers, Svein stood on the threshold with a drawn dagger under his cloak. Now when the king came out of the room, it so happened that he walked quicker than Svein expected; and when he looked the king in the face he grew pale, and then white as a corpse, and his hand sank down. The king observed his terror and said, "What is this, Svein? Wilt thou betray me?" Svein threw down his cloak and dagger, and fell at the king's feet, saying, "All is in Gods hands and thine, king!" The king ordered his men to seize Svein, and he was put in irons. The king ordered Hrorek's seat to be moved to another bench. He gave Svein his life, and he left the country. The king appointed a different lodging for Hrorek to sleep in from that in which he slept himself, and in which many of his court-people slept. He set two of his court-men, who had been long with him, and whose fidelity he had proof of, to attend Hrorek day and night; but it is not said whether they were people of high birth or not. King Hrorek's mood was very different at different times. Sometimes he would sit silent for days together, so that no man could get a word out of him; and sometimes he was so merry and gay, that people found a joke in every word he said. Sometimes his words were very bitter. He was sometimes in a mood that he would drink them all under the benches, and made all his neighbors drunk; but in general he drank but little. King Olaf gave him plenty of pocket-money. When he went to his lodgings he would often, before going to bed, have some stoups of mead brought in, which he gave to all the men in the house to drink, so that he was much liked.

83. OF LITTLE FIN.
There was a man from the Uplands called Fin the Little, and some said of him that he was of Finnish race. He was a remarkable little man, but so swift of foot that no horse could overtake him. He was a particularly well-exercised runner with snow-shoes, and shooter with the bow. He had long been in the service of King Hrorek, and often employed in errands of trust. He knew the roads in all the Upland hills, and was well known to all the great people. Now when King Hrorek was set under guards on the journey Fin would often slip in among the men of the guard, and followed, in general, with the lads and serving-men; but as often as he could he waited upon Hrorek, and entered into conversation with him. The king, however, only spoke a word or two with him at a time, to prevent suspicion. In spring, when they came a little way beyond Viken, Fin disappeared from the army for some days, but came back, and stayed with them a while. This happened often, without anyone observing it particularly; for there were many such hangers-on with the army.

84. MURDER OF OLAF'S COURT-MEN.
King Olaf came to Tunsberg before Easter, and remained there late in spring. Many merchant vessels came to the town, both from Saxon-land and Denmark, and from Viken, and from the north parts of the country. There was a great assemblage of people; and as the times were good, there was many a drinking meeting. It happened one evening that King Hrorek came rather late to his lodging; and as he had drunk a great deal, he was remarkably merry. Little Fin came to him with a stoup of mead with herbs in it, and very strong. The king made every one in the house drunk, until they fell asleep each in his berth. Fin had gone away, and a light was burning in the lodging. Hrorek waked the men who usually followed him, and told them he wanted to go out into the yard. They had a lantern with them, for outside it was pitch dark. Out in the yard there was a large privy standing upon pillars, and a stair to go up to it. While Hrorek and his guards were in the yard they heard a man say, "Cut down that devil;" and presently a crash, as if somebody fell. Hrorek said, "These fellows must be dead drunk to be fighting with each other so: run and separate them." They rushed out; but when they came out upon the steps both of them were killed: the man who went out the last was the first killed. There were twelve of Hrorek's men there, and among them Sigurd Hit, who had been his banner-man, and also little Fin. They drew the dead bodies up between the houses, took the king with them, ran out to a boat they had in readiness, and rowed away.

Sigvat the skald slept in King Olaf's lodgings. He got up in the night, and his footboy with him, and went to the privy. But as they were returning, on going down the stairs Sigvat's foot slipped, and he fell on his knee; and when he put out his hands he felt the stairs wet. "I think," said he, laughing, "the king must have given many of us tottering legs tonight." When they came into the house in which light was burning the footboy said, "Have you hurt yourself that you are all over so bloody?" He replied, "I am not wounded, but something must have happened here." Thereupon he wakened Thord Folason, who was standard-bearer, and shared the quarters. They went out with a light, and soon found the blood. They traced it, and found the corpses, and knew them. They saw also a great stump of a tree in which clearly a gash had been cut, which, as was afterwards known, had been done as a stratagem to entice those out who had been killed. Sigvat and Thord spoke together and agreed it was highly necessary to let the king know of this without delay. They immediately sent a lad to the lodging where Hrorek had been. All the men in it were asleep; but the king was gone. He wakened the men who were in the house, and told them what had happened. The men arose, and ran out to the yard where the bodies were; but, however needful it appeared to be that the king should know it, nobody dared to waken him.

Then said Sigvat to Thord, "What wilt thou rather do, comrade, waken the king, or tell him the tidings?"

Thord replies, "I do not dare to waken him, and I would rather tell him the news."

Then said Sigvat, "There is minch of the night still to pass, and before morning Hrorek may get himself concealed in such a way that it may be difficult to find him; but as yet he cannot be very far off, for the bodies are still warm. We must never let the disgrace rest upon us of concealing this treason from the king. Go thou, up to the lodging, and wait for me there."

Sigvat then went to the church, and told the bell-ringer to toll for the souls of the king's court-men, naming the men who were killed. The-bell-ringer did as he was told. The king awoke at the ringing, sat up in his bed, and asked if it was already the hours of matins.

Thord replies, "It is worse than that, for there has occurred a very important affair. Hrorek is fled, and two of the court-men are killed."

The king asked how this had taken place, and Thord told him all he knew. The king got up immediately, ordered to sound the call for a meeting of the court, and when the people were assembled he named men to go out to every quarter from the town, by sea and land, to search for Hrorek. Thorer Lange took a boat, and set off with thirty men; and when day dawned they saw two small boats before them in the channel, and when they saw each other both parties rowed as hard as they could. King Hrorek was there with thirty men. When they came quite close to each other Hrorek and his men turned towards the land, and all sprang on shore except the king, who sat on the aft seat. He bade them farewell, and wished they might meet each other again in better luck. At the same moment Thorer with his company rowed to the land. Fin the Little shot off an arrow, which hit Thorer in the middle of the body, and was his death; and Sigurd Hit, with his men, ran up into the forest. Thorer's men took his body, and transported it, together with Hrorek, to Tunsberg. King Olaf undertook himself thereafter to look after King Hrorek, made him be carefully guarded, and took good care of his treason, for which reason he had a watch over him night and day. King Hrorek thereafter was very gay, and nobody could observe but that he was in every way well satisfied.

85. OF HROREK'S ASSAULT.
It happened on Ascension-day that King Olaf went to high mass, and the bishop went in procession around the church, and conducted the king; and when they came back to the church the bishop led the king to his seat on the north side of the choir. There Hrorek sat next to the king, and concealed his countenance in his upper cloak. When Olaf had seated himself Hrorek laid his hand on the king's shoulder, and felt it.

"Thou hast fine clothes on, cousin, today," said he.

King Olaf replies, "It is a festival today, in remembrance that Jesus Christ ascended to heaven from earth."

King Hrorek says, "I understand nothing about it so as to hold in my mind what ye tell me about Christ. Much of what ye tell me appears to me incredible, although many wonderful things may have come to pass in old times."

When the mass was finished Olaf stood up, held his hands up over his head, and bowed down before the altar, so that his cloak hung down behind his shoulders. Then King Hrorek started up hastily and sharply, and struck at the king with a long knife of the kind called ryting; but the blow was received in the upper cloak at the shoulder, because the king was bending himself forwards. The clothes were much cut, but the king was not wounded. When the king perceived the attack he sprang upon the floor; and Hrorek struck at him again with the knife, but did not reach him, and said, "Art thou flying, Olaf, from me, a blind man?" The king ordered his men to seize him and lead him out of the church, which was done. After this attempt many hastened to King Olaf, and advised that King Hrorek should be killed. "It is," said they, "tempting your luck in the highest degree, king, to keep him with you, and protect him, whatever mischief he may undertake; for night and day he thinks upon taking your life. And if you send him away, we know no one who can watch him so that he will not in all probability escape; and if once he gets loose he will assemble a great multitude, and do much evil."

The king replies, "You say truly that many a one has suffered death for less offence than Hrorek's; but willingly I would not darken the victory I gained over the Upland kings, when in one morning hour I took five kings prisoners, and got all their kingdoms: but yet, as they were my relations, I should not be their murderer but upon need. As yet I can scarcely see whether Hrorek puts me in the necessity of killing him or not."

It was to feel if King Olaf had armor on or not that Hrorek had laid his hand on the king's shoulder.

86. KING HROREK'S JOURNEY TO ICELAND.
There was an Iceland man, by name Thorarin Nefiulfson, who had his relations in the north of the country. He was not of high birth, but particularly prudent, eloquent, and agreeable in conversation with people of distinction. He was also a far-traveled man, who had been long in foreign parts. Thorarin was a remarkably ugly man, principally because he had very ungainly limbs. He had great ugly hands, and his feet were still uglier. Thorarin was in Tunsberg when this event happened which has just been related, and he was known to King Olaf by their having had conversations together. Thorarin was just then done with rigging out a merchant vessel which he owned, and with which he intended to go to Iceland in summer. King Olaf had Thorarin with him as a guest for some days, and conversed much with him; and Thorarin even slept in the king's lodgings. One morning early the king awoke while the others were still sleeping. The sun had newly risen in the sky, and there was much light within. The king saw that Thorarin had stretched out one of his feet from under the bed-clothes, and he looked at the foot a while. In the meantime the others in the lodging awoke; and the king said to Thorarin, "I have been awake for a while, and have seen a sight which was worth seeing; and that is a man's foot so ugly that I do not think an uglier can be found in this merchant town." Thereupon he told the others to look at it, and see if it was not so; and all agreed with the king. When Thorarin observed what they were talking about, he said, "There are few things for which you cannot find a match, and that may be the case here."

The king says, "I would rather say that such another ugly foot cannot be found in the town, and I would lay any wager upon it."

Then said Thorarin, "I am willing to bet that I shall find an uglier foot still in the town."

The king said "then he who wins shall have the right to get any demand from the other he chooses to make."

"Be it so," said Thorarin. Thereupon he stretches out his other foot from under the bed-clothes, and it was in no way handsomer than the other, and moreover, wanted the little toe. "There," said Thorarin, "see now, king, my other foot, which is so much uglier; and, besides, has no little toe. Now I have won."

The king replies, "That other foot was so much uglier than this one by having five ugly toes upon it, and this has only four; and now I have won the choice of asking something from thee."

"The sovereign's decision must be right," says Thorarin; "but what does the king require of me?"

"To take Hrorek," said the king, "to Greenland, and deliver him to Leif Eirikson."

Thorarin replies, "I have never been in Greenland."

The king said, "thou, who art a far-traveled man, wilt now have an opportunity of seeing Greenland, if thou hast never been there before."

At first Thorarin did not say much about it; but as the king insisted on his wish he did not entirely decline, but said, "I will let you hear, king, what my desire would have been had I gained the wager. It would have been to be received into your body of court-men; and if you will grant me that, I will be the more zealous now in fulfilling your pleasure." The king gave his consent, and Thorarin was made one of the court-men. Then Thorarin rigged out his vessel, and when he was ready he took on board King Hrorek. When Thorarin took leave of King Olaf, he said, "Should it now turn out, king, as is not improbable, and often happens, that we cannot effect the voyage to Greenland, but must run for Iceland or other countries, how shall I get rid of this king in a way that will be satisfactory to you?"

The king said, "if thou comest to Iceland, deliver him into the hands of Gudmund Eyolfson, or of Skapte, the lagman, or of some other chief who will receive my tokens and message of friendship. But if thou comest to other countries nearer to this, do so with him that thou canst know with certainty that King Hrorek never again shall appear in Norway; but do so only when thou seest no other way of doing whatsoever."

When Thorarin was ready for sea, and got a wind, he sailed... out into the Greenland ocean. There he encountered heavy storms, and drove long about upon the ocean; but when summer was coming to an end he landed again in Iceland in Breidafjord. Thorgils Arason (1) was the first man of any consequence who came to him. Thorarin brings him the king's salutation, message, and tokens, with which was the desire about King Hrorek's reception. Thorgils received these in a friendly way, and invited King Hrorek to his house… Thorgils let him have his desire, and conducted him with some men to Gudmund at Modruveller. Gudmund received Hrorek kindly on account of the king's message, and he stayed there the next winter. He did not like being there either; and then Gudmund gave him a habitation upon a small farm called Kalfskin, where there were but few neighbors. There Hrorek passed the third winter, and said that since he had laid down his kingdom he thought himself most comfortably situated here; for here he was most respected by all. The summer after Hrorek fell sick, and died; and it is said he is the only king whose bones rest in Iceland. Thorarin Nefiulfson was afterwards for a long time upon voyages; but sometimes he was with King Olaf.

88. OLAF PREPARES FOR HIS BRIDAL JOURNEY.
Now we begin again our story where we let it slip--at King Olaf's travelling to his bridal, to receive his betrothed Ingegerd the king's daughter. The king had a great body of men with him, and so chosen a body that all the great people he could lay hold of followed him; and every man of consequence had a chosen band of men with him distinguished by birth or other qualifications. The whole were well appointed, and equipped in ships, weapons, and clothes. They steered the fleet eastwards to Konungahella; but when they arrived there they heard nothing of the Swedish king and none of his men had come there. King Olaf remained a long time in summer at Konungahella, and endeavored carefully to make out what people said of the Swedish king's movements, or what were his designs; but no person could tell him anything for certain about it. Then he sent men up to Gautland to Earl Ragnvald, to ask him if he knew how it came to pass that the Swedish king did not come to the meeting agreed on. The earl replies, that he did not know. "But as soon," said he, "as I hear, I shall send some of my men to King Olaf, to let him know if there be any other cause for the delay than the multitude of affairs; as it often happens that the Swedish king's movements are delayed by this more than he could have expected."

89. OF THE SWEDISH KING'S CHILDREN.
This Swedish king, Olaf Eirikson, had first a concubine who was called Edla, a daughter of an earl of Vindland, who had been captured in war, and therefore was called the king's slave-girl. Their children were Emund, Astrid, Holmfrid.... They had, besides, a son, who was born the day before St. Jacob's-day. When the boy was to be christened the bishop called him Jacob, which the Swedes did not like, as there never had been a Swedish king called Jacob. All King Olaf's children were handsome in appearance, and clever from childhood. The queen was proud, and did not behave well towards her step-children; therefore the king sent his son Emund to Vindland, to be fostered by his mother's relations, where he for a long time neglected his Christianity. The king's daughter, Astrid, was brought up in West Gautland, in the house of a worthy man called Egil. She was a very lovely girl: her words came well into her conversation; she was merry, but modest, and very generous. When she was grown up she was often in her father's house, and every man thought well of her. King Olaf was haughty and harsh in his speech. He took very ill the uproar and clamor the country people had raised against him at the Upsala Thing, as they had threatened him with violence, for which he laid the chief blame on Earl Ragnvald.

He made no preparation for the bridal, according to the agreement to marry his daughter Ingegerd to Olaf the king of Norway, and to meet him on the borders for that purpose. As the summer advanced many of his men were anxious to know what the kings intentions were; whether to keep to the agreement with King Olaf, or break his word, and with it the peace of the country. But no one was so bold as to ask the king, although they complained of it to Ingegerd, and besought her to find out what the king intended. She replied "I have no inclination to speak to the king again about the matters between him and King Olaf; for he answered me ill enough once before when I brought forward Olaf's name." In the meantime Ingegerd, the king's daughter, took it to heart, became melancholy and sorrowful and yet very curious to know what the king intended. She had much suspicion that he would not keep his word and promise to King Olaf; for he appeared quite enraged whenever Olaf the Thick's name was in any way mentioned.

90. OF THE SWEDISH KING OLAF'S HUNTING.
One morning early the king rode out with his dogs and falcons, and his men around him. When they let slip the falcons the king's falcon killed two black-cocks in one flight, and three in another. The dogs ran and brought the birds when they had fallen to the ground. The king ran after them, took the game from them himself, was delighted with his sport, and said, "It will be long before the most of you have such success." They agreed in this; adding, that in their opinion no king had such luck in hunting as he had. Then the king rode home with his followers in high spirits. Ingegerd, the king's daughter, was just going out of her lodging when the king came riding into the yard, and she turned round and saluted him. He saluted her in return, laughing; produced the birds, and told her the success of his chase.

"Dost thou know of any king," said he, "who made so great a capture in so short a time?"

"It is indeed," replied she, "a good morning's hunting, to have got five black-cocks; but it was a still better when, in one morning, the king of Norway, Olaf, took five kings, and subdued all their kingdoms."

When the king heard this he sprang from his horse, turned to Ingegerd, and said, "Thou shalt know, Ingegerd, that however great thy love may be for this man, thou shalt never get him, nor he get thee. I will marry thee to some chief with whom I can be in friendship; but never can I be a friend of the man who has robbed me of my kingdom, and done me great mischief by marauding and killing through the land." With that their conversation broke off, and each went away.

91. OLAF THE NORWAY KING'S COUNSELS.
Ingegerd, the king's daughter, had now full certainty of King Olaf's intention, and immediately sent men to West Gautland to Earl Ragnvald, and let him know how it stood with the Swedish king, and that the agreement made with the king of Norway was broken; and advising the earl and people of West Gautland to be upon their guard, as no peace from the people of Norway was to be expected. When the earl got this news he sent a message through all his kingdom, and told the people to be cautious, and prepared in case of war or pillage from the side of Norway. He also sent men to King Olaf the Thick, and let him know the message he had received, and likewise that he wished for himself to hold peace and friendship with King Olaf; and therefore he begged him not to pillage in his kingdom. When this message came to King Olaf it made him both angry and sorry; and for some days nobody got a word from him. He then held a House-Thing with his men, and in it Bjorn arose, and first took the word. He began his speech by telling that he had proceeded eastward last winter to establish a peace, and he told how kindly Earl Ragnvald had received him; and, on the other hand, how crossly and heavily the Swedish king had accepted the proposal. "And the agreement," said he, "which was made, was made more by means of the strength of the people, the power of Thorgny, and the aid of the earl, than by the king's good-will. Now, on these grounds, we know for certain that it is the king who has caused the breach of the agreement; therefore we ought by no means to make the earl suffer, for it is proved that he is King Olaf's firm friend." The king wished now to hear from the chiefs and other leaders of troops what course he should adopt. "Whether shall we go against Gautland, and maraud there with such men as we have got; or is there any other course that appears to you more advisable?" He spoke both long and well.

Thereafter many powerful men spoke, and all were at last agreed in dissuading from hostilities. They argued thus: "Although we are a numerous body of men who are assembled here, yet they are all only people of weight and power; but, for a war expedition, young men who are in quest of property and consideration are more suitable. It is also the custom of people of weight and power, when they go into battle or strife, to have many people with them whom they can send out before them for their defense; for the men do not fight worse who have little property, but even better than those who are brought up in the midst of wealth." After these considerations the king resolved to dismiss this army from any expedition, and to give every man leave to return home; but proclaimed, at the same time, that next summer the people over the whole country would be called out in a general levy, to march immediately against the Swedish king, and punish him for his want of faith. All thought well of this plan. Then the king returned northwards to Viken, and took his abode at Sarpsborg in autumn, and ordered all things necessary for winter provision to be collected there; and he remained there all winter with a great retinue.

93. RAGNVALD AND ASTRA'S JOURNEY.
After Yule, Thord Skotakol, a sister's son of Sigvat, attended by one of Sigvat's footboys, who had been with Sigvat the autumn before in Gautland, went quite secretly from the court, and proceeded to Gautland. When they came to Earl Ragnvald's court, they produced the tokens which Olaf himself had sent to the earl, that he might place confidence in Thord. Without delay the earl made himself ready for a journey, as did Astrid, the king's daughter; and the earl took with him 120 men, who were chosen both from among his courtmen and the sons of great bonds, and who were carefully equipped in all things, clothes, weapons, and horses. Then they rode northwards to Sarpsborg, and came there at Candlemas.

94. OF KING OLAF'S MARRIAGE.
King Olaf had put all things in order in the best style. There were all sorts of liquors of the best that could be got, and all other preparations of the same quality. Many people of consequence were summoned in from their residences. When the earl arrived with his retinue the king received him particularly well; and the earl was shown to a large, good, and remarkably well-furnished house for his lodging; and serving-men and others were appointed to wait on him; and nothing was wanting, in any respect, that could grace a feast. Now when the entertainment had lasted some days, the king, the earl, and Astrid had a conference together; and the result of it was, that Earl Ragnvald contracted Astrid, daughter of the Swedish king Olaf, to Olaf king of Norway, with the same dowry which had before been settled that her sister Ingegerd should have from home. King Olaf, on his part, should give Astrid the same bride-gift that had been intended for her sister Ingegerd. Thereupon an eke was made to the feast, and King Olaf and Queen Astrid's wedding was drunk in great festivity. Earl Ragnvald then returned to Gautland, and the king gave the earl many great and good gifts at parting; and they parted the dearest of friends, which they continued to be while they lived.

95. THE AGREEMENT BROKEN BY OLAF.
The spring (A.D. 1019) thereafter came ambassadors from King Jarisleif in Novgorod to Svithjod, to treat more particularly about the promise given by King Olaf the preceding summer to marry his daughter Ingegerd to King Jarisleif. King Olaf tallied about the business with Ingegerd, and told her it was his pleasure that she should marry King Jarisleif. She replied. "If I marry King Jarisleif, I must have as my bride-gift the town and earldom of Ladoga." The Russian ambassadors agreed to this, on the part of their sovereign. Then said Ingegerd, "If I go east to Russia, I must choose the man in Svithjod whom I think most suitable to accompany me; and I must stipulate that he shall not have any less title, or in any respect less dignity, privilege, and consideration there, than he has, here." This the king and the ambassadors agreed to, and gave their hands upon it in confirmation of the condition.

"And who," asked the king, "is the man thou wilt take with thee as thy attendant?"

"That man," she replied, "is my relation Earl Ragnvald."

The king replies, "I have resolved to reward Earl Ragnvald in a different manner for his treason against his master in going to Norway with my daughter, and giving her as a concubine to that fellow, who he knew was my greatest enemy. I shall hang him up this summer."

Then Ingegerd begged her father to be true to the promise he had made her, and had confirmed by giving his hand upon it. By her entreaties it was at last agreed that the king should promise to let Earl Ragnvald go in peace from Svithjod, but that he should never again appear in the king's presence, or come back to Svithjod while Olaf reigned. Ingegerd then sent messengers to the earl to bring him these tidings, and to appoint a place of meeting. The earl immediately prepared for his journey; rode up to East Gautland; procured there a vessel, and, with his retinue, joined Ingegerd, and they proceeded together eastward to Russia. There Ingegerd was married to King Jarisleif; and their children were Valdemar, Vissivald, and Holte the Bold. Queen Ingegerd gave Earl Ragnvald the town of Ladoga, and earldom belonging to it. Earl Ragnvald was there a long time, and was a celebrated man. His sons and Ingebjorg's were Earl Ulf and Earl Eilif.
---
---
The "original" elements of the entire C.S. Lewis Chronicles Site
© 1999-2005 by an Inkling in training