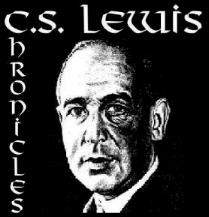 Chronicles of Narnia
A Heavenly Myth for All Ages
---
Closest to the heart of many C.S. Lewis fans is the wondrous land of Narnia. In this fantasy world, Lewis does far more than simply entertain--he also reveals central truths about God's relationship to humanity. Although they are technically "children's books," many of us have been introduced to Narnia as adults. These literary treasures convey a wealth of gems to people of all ages; they never lose their charm... or their power.

The well-loved Chronicles of Narnia consist of a noble tale told across the entire history of the land--from creation to eschatological climax. The seven books were not originally written in chronological order. While there is some merit to reading them in that progression, virtually all pilgrims who have visited Narnia advise reading The Lion, The Witch and the Wardrobe first. Each novel possesses its unique characteristics, and the joy of venturing forth into its forests and glens, as well as revisiting its mountains and shores over the years, never diminishes.
The central characters of the Chronicle of Narnia are not the young children transported to the mythical land through the magical wardrobe. They are, indeed, the persons with whom readers identify... but the grand "hero" of the Chronicles is Aslan, who is nothing less than the One whose "roar" brought the Narnian world into existence. Aslan is more than the Creator, he is also the Deliverer of the endangered and the Redeemer of those who are lost.
In a letter to a young reader, Lewis encouraged the child to decipher the greater significance of this awesome, yet gentle, Lion. "As to Aslan's other name, well I want you to guess. Has there never been anyone in this world who (1) Arrived at the same time as Father Christmas (2) Said he was the son of the Great Emperor (3) Gave himself up for someone else's fault to be jeered at and killed by wicked people (4) Came to life again (5) Is sometimes spoken of as a Lamb... Don't you really know His name in this world?"

Although Lewis and his close friend J.R.R. Tolkien were inspired by similar impulses in their fantasy works, it is inappropriate to compare the Chronicles of Narnia with Tolkien's Middle Earth literature. In his introduction to his encyclopedic Companion to Narnia, Paul Ford ably makes the distinction.

"Although Tolkien, like Lewis, began his storytelling spontaneously, he pol,ished hsi stories like gems, revising time and again for inconsistencies. So thorough was his subcreation that he was able to devise whole histories and languages, and to people his novels with characters whose roots went deep into Middle Earth. Lewis, however, was less a subcreator than he was a storyteller. He let the pictures of Narnia flow from his mind through his pen..."
Lewis wrote that "all my seven Narnian books, and my three science-fiction books, began with seeing pictures in my head. At first they were not a story, just pictures." And what vivid pictures they are! When the decision arose as to an illustrator for the series, Lewis turned to a young woman who had illustrated Farmer Giles of Ham for Tolkien. Pauline Baynes was perfectly suited for the role. She wrote in 1967 that "he was, to me, the most kindly and tolerant of authors... As I remember, he only once asked for an alteration--and then with many apologies--when I (with my little knowledge) had drawn one of the characters rowing a boat facing the wrong direction!" Below is one of Baynes' classic images from The Lion, The Witch and the Wardrobe. To its right is a map of Narnia, which may be "expanded" by clicking on it.




Just as readers who have met Lewis through the Chronicles of Narnia should press on into some of the other riches of his diverse writings, so too, those who have not yet savored the Chronicles should not delay. They offer a glorious world of wonders which shines light on our own existence as well.
---
---
The "original" elements of the entire C.S. Lewis Chronicles Site
© 1999-2005 by an Inkling in training