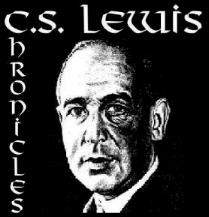 The Kilns
C.S. Lewis' Oxford Refuge
---
The Kilns was the home in Oxford which Lewis shared with his brother Warnie, and later with his wife Joy and her sons. Originally build in 1922, the Lewis' fell in love with its sizeable grounds before they even entered the house. In his diary, Warnie wrote "the eight-acre garden is such stuff as dreams are make of. I never imagined that for us any such garden would ever come within the sphere of discussion."
| | |
| --- | --- |
| Another appealing aspect of the house--an attribute which any introverted writer would similarly prize--was its relative isolation. In Warnie's words, "the house… stands at the entrance to its own grounds at the northern foot of Shotover at the end of a narrow lane, which in turn opens off a very bad and little used road, giving as great privacy as can reasonably be looked for near a large town." The two men were not recluses, of course. But for people whose professions required frequent interaction with any number of colleagues and students, it was refreshing to be able to return home to their sanctuary, of which Lewis wrote to a friend, "I never hoped for the like." Many of their friends similarly enjoyed the irenic beauties of the Kilns. | |
It was in this home that many of Lewis' works were composed, and countless hours were spent in warm discussion. Although the brick kilns and a bungalow which housed Lewis' servant Fred Paxford were demolished after the authors death, the home itself has been preserved. It continues to be restored by the C.S. Lewis Foundation of Redlands, California. A number of houses were built on the property, sadly disturbing the natural ambience which the Lewis family enjoyed. Fortunately, the local Naturalist's Trust acquired the woodlands and pond to the north of the Kilns, and they reflect the beauty which originally attracted Jack and Warnie to the site.
---
---
The "original" elements of the entire C.S. Lewis Chronicles Site
©1999-2005 by an Inkling in training