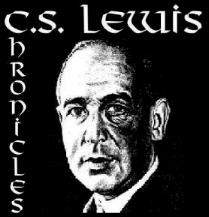 C.S. Lewis 101
A Very Brief Biography
---
The life and work of Clive Staples Lewis has been recorded and measured in numerous books and articles. Many of these explored the life of this noble man in great detail. This treatment, however, is not intended to be definitive. It is, as its title suggests, simply an introductory biography of Lewis.
Jack, as he was called from his youth, was born in Belfast, (Northern) Ireland on November 29, 1898. His father, Albert James Lewis, was a well-respected lawyer there. His mother, Flora Augusta Hamilton Lewis, was a well-read woman of faith. Her father was an Anglican priest, who had served as a chaplain in the Royal Navy.
Despite the fact that his grandfather was a cleric, at a fairly young age, Lewis renounced his nominal Christian faith and professed atheism. Unfortunately, Jack's mother had died while he was at the vulnerable young age of ten, and he was thrust into the spiritual nurture of a stern but loving father, and a variety of tutors, most of whom espoused anything but Christian faith. Lewis' renunciation of Christianity was all the more sorrowful since his paternal grandfather, the son of a Methodist minister, had authored a number of evangelical pamphlets even after his own association with the Anglican communion.
The Lewis family esteemed learning, and their extensive library was a refuge for Jack and his older brother, Warren. A love of literature would be a cornerstone of this gifted educator's entire life. Even as children the boys' creative intellects found expression in the invention of a make-believe "Animal-Land." Boxen, was populated by talking animals, who possessed their own unique history. (As interesting as these childhood tales are, no one would ever mistake them for the inspired Chronicles of Narnia which Jack would eventually pen.
His Young Adulthood
Not only Lewis' father attended college. His mother graduated from college with a degree in Mathematics and a First Class Honors in Logic. Although Jack did not inherit his mother's mathematical skills, his brilliant reason would consistently characterize his work. Lewis' keen intellect brought him to Oxford University where he began his studies in 1917. Unfortunately, along with those of thousands of other young men across Europe, he found his studies interrupted by the Great War. Lewis joined the Officer's Training Corps so that he might receive a commission. Since he was Irish, he was not required to serve in the war. However, he followed the example of his elder brother who was already serving in France.
Second Lieutenant Lewis spent his nineteenth birthday in the trenches of the front lines with the Somerset Light Infantry. During his brief combat service, he was involved in the capture of sixty German soldiers. During the Second Battle of Arras, Lewis was seriously wounded by "friendly fire" (a British shell which had fallen short). His wounds to the hand and leg were less serious than his injury to his chest. Due to its proximity to his heart, that fragment remained lodged in his body until it was removed in 1944.
Lewis returned to his studies and excelled. Eventually he was elected to a fellowship in Magdalen College at Oxford. At Oxford he became acquainted with a number of lifelong friends, including J.R.R. Tolkien, author of The Lord of the Rings. With Tolkien and several others, he formed the Inklings, a literary group which combined good fellowship with collegial mutual encouragement.
His Conversion
Jack had renounced Christianity in his youth, and been influenced by his teachers to perceive faith as logically indefensible. Yet, despite his denial of God, God did not leave him to languish in his spiritual emptiness. On the contrary, the Holy Spirit continued to draw him to an intimate relationship with Jesus. In his autobiography, Surprised by Joy, Lewis describes this process. He makes it quite clear that his initial conversion-his first faith-was a simple Theism, the recognition that there was, indeed, a God. Only later did he become persuaded (in mind and heart) that this Creator was the same Lord worshipped by Abraham, Isaac and Jacob. The God who fulfilled his promise to send a Messiah, in the person of his only begotten Son, Emmanuel.
While still but a Theist, Lewis had begun attending church services. He did so "not because I thought the difference between [Christianity] and simple Theism a small one, but because I thought one ought to 'fly one's flag' by some unmistakable sign." His vivid description of the effort involved in making that statement is delightful. Initially, for Lewis, gathering in a congregation for worship was a mere act of "obedience," rather than a joy. In sentiments echoed by many today, he wrote, "I couldn't yet see how a concern of that sort should have anything to do with one's spiritual life. To me, religion ought to have been a matter of good men praying alone and meeting by twos and threes to talk of spiritual matters."
Once he offered his allegiance to Christ, Lewis withheld none of his energies. He devoted the whole of his intellect and energy to serving the God who had redeemed him. Indeed, he is universally acknowledged as the most influential Christian writer of the twentieth century. He served Jesus, despite the cost-not least of which was the scorn of many of his disbelieving peers. (One recalls Christ's words in John 15:18.) Although one of Oxford's most popular lecturers, he was never offered a full professorship at the school. That honor would need to wait.
His Professional Career
In 1925 Lewis graduated with First Class Honors in Greek and Latin Literature, Philosophy and Ancient History, and English Literature. He was elected to his important teaching position in English at Magdalen College, Oxford. He remained there for twenty-nine years. Only in 1955 did he leave Oxford to become professor of Medieval and Renaissance Literature at Magdalene College at Cambridge. (It is somewhat ironic that both colleges were named in honor of the same Christian saint.)
As an Oxford don, Lewis earned a well-deserved reputation as a literary scholar and a gifted lay theologian. In addition to his well known fantasies and nonfiction volumes about the Christian life, he wrote The Allegory of Love: A Study in Medieval Tradition and a definitive English Literature in the Sixteenth Century Excluding Drama. Not only was Lewis prolific, his works are of a consistently high quality. The fact that nearly everything he wrote remains in print today is one evidence of this truth. The cinematic treatment of some of these gems offers further testimony.
His Final Triumphs
Only toward the end of his life did this confirmed bachelor experience love and marriage. The story of his romance and marriage have been told in book and movie. He and Joy knew several years of happiness before she succumbed to cancer. In the aftermath of her passing, he wrote a treasure which has comforted many others in similar circumstances, A Grief Observed. Following her death in 1960, Lewis' own health declined. He continued to teach and carry on a very demanding level of correspondence until his own death on November 22, 1963. George Sayer, one of Lewis' close friends and biographers, attended his funeral service. Sayer wrote:
A lighted church candle was placed on the coffin, and its flame did not flicker. For more than one of us, that clear, bright candle flamed seemed to symbolize Jack. He had been the light of our lives, ever steadfast in friendship. Yet, most of all, the candle symbolized his unflagging pursuit of illumination.
C.S. Lewis Chronicles hosts a great deal of additional information about Jack Lewis. We invite you to explore the archives and be blessed by his faithful life and witness.
---
---
The "original" elements of the entire C.S. Lewis Chronicles Site
©1999-2005 by an Inkling in training